I never thought I would be one of those women to have their babies in America. For as long as I can remember, I always thought the stress would be way too much for me! I couldn't imagine giving birth in a strange land, far away from doting family and friends. So, for me, it wasn't even a consideration.
But when I got pregnant, everything changed. My husband wouldn't hear otherwise. He wasn't convinced about the quality of healthcare in our country, and wasn't prepared to take any chances. Another consideration for him were the diplomatic privileges we would be giving our children, through the dual citizenship.
It took forever to convince me to go. I loved (I still do even) my doctor here, and not only was I convinced I would be in the safest of hands with him, it broke my heart that he wouldn't be the one to deliver these kids he had assisted God to give me. But in the end, I bowed to pressure and travelled, and gave birth to the girls in the U.S.
Whilst I have no regrets, if I were to be pregnant again, I'm not sure if I would do it again. Asides the diplomatic advantage, I still have 100% quality in healthcare here, as long as you choose the right doctor.
But for those who still want to take the plunge, here are some important things you need to know!
1. You need to ask yourself if you can afford it!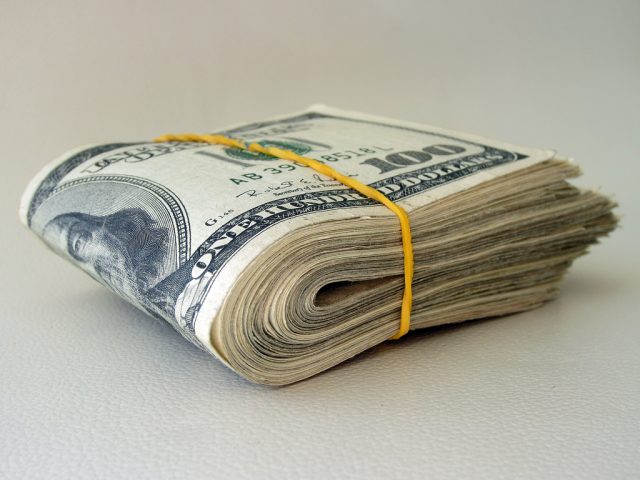 Yes, yes, everybody around you is travelling to America to give birth. Good for them! You also want to follow suit? No wahala. But before you take this all-important decision, have you run yourself through a very important reality check? Does your bank reflect enough that can pay for the procedure, as well as upkeep for you and the baby? As a general rule of thumb, the amount you should probably be thinking of is at least $10,000.
If the answer to the questions above is No, my dear, please gently find yourself a good hospital here, and get that dream out of your head. Do not let anybody deceive you about going to America, only to take advantage of their Medicaid to get the benefits of giving birth for free!!!! Yes alright, if you apply for it, chances are that you will get it, and yes, you will have your baby for free. But as you are leaving America with that baby, take a gooooood look at the place, because that is the last time you will ever see that country. Taking advantage in their medical system will ensure that you are never approved for any subsequent visas. So…word to the wise. Don't do it!!!!
2. Have a Good Idea of what the Cost really is!
Depending on the nature of procedure you have, here is what you can expect to spend
Vaginal Birth (Birth Center, not Hospital) = $3,000
Vaginal Birth (Hospital, no complications) = $10,000
Vaginal Birth (Hospital, with complications) = $13,000
Caesarian Section (Hospital, no complications) = $15,000
Caesarian Section (Hospital, with complications) = $23,000
It is important to note that these numbers are for Singleton births. For delivery of multiples (twins, triplets, etc.), you can expect to pay more than this.
Some of you may be saying "Ha! This is not what they told me oh! I was told it was cheaper!"
Whilst it is true that a lot of states are cheaper than others, and a lot of hospitals give discounts for people who pay early, or people who pay in cash, which could considerably slash these prices by as much as half, you absolutely must not use this as the basis of your computation. Always be prepared for the worst case scenario! If you get a heavy discount, awesome! It means you have more money for the baby!
3. Decide what State you will be going to
This could be dependent on your budget, or where you have close friends and/or family you could stay with. Both factors are equally important.
If you have friends or family (personally, I prefer family) in a particular state, be sure to confirm that they are willing to take you on. Hosting a pregnant woman isn't easy, and adding a baby to the mix makes it even harder. Be sure that they are happy to take responsibility for you, assist you with transportation to your doctor's appointments, or to the shops to purchase essential items, or to the hospital on D-Day. You yourself should also have enough money to take care of your needs, help out with groceries, and generally chip in, so that you are not too much of a weight on them. A reasonable amount to work with is about $500 a month. Note that this assumes that you are no longer doing any baby shopping, and are not paying rent or utilities. This is just the most basic amount for you to get by!
If your options are open, and you are considering the most economical place to have your baby, then you have a bit more flexibility. Here is some information about the States and pricing that could be of interest to you:
a. Texas and Maryland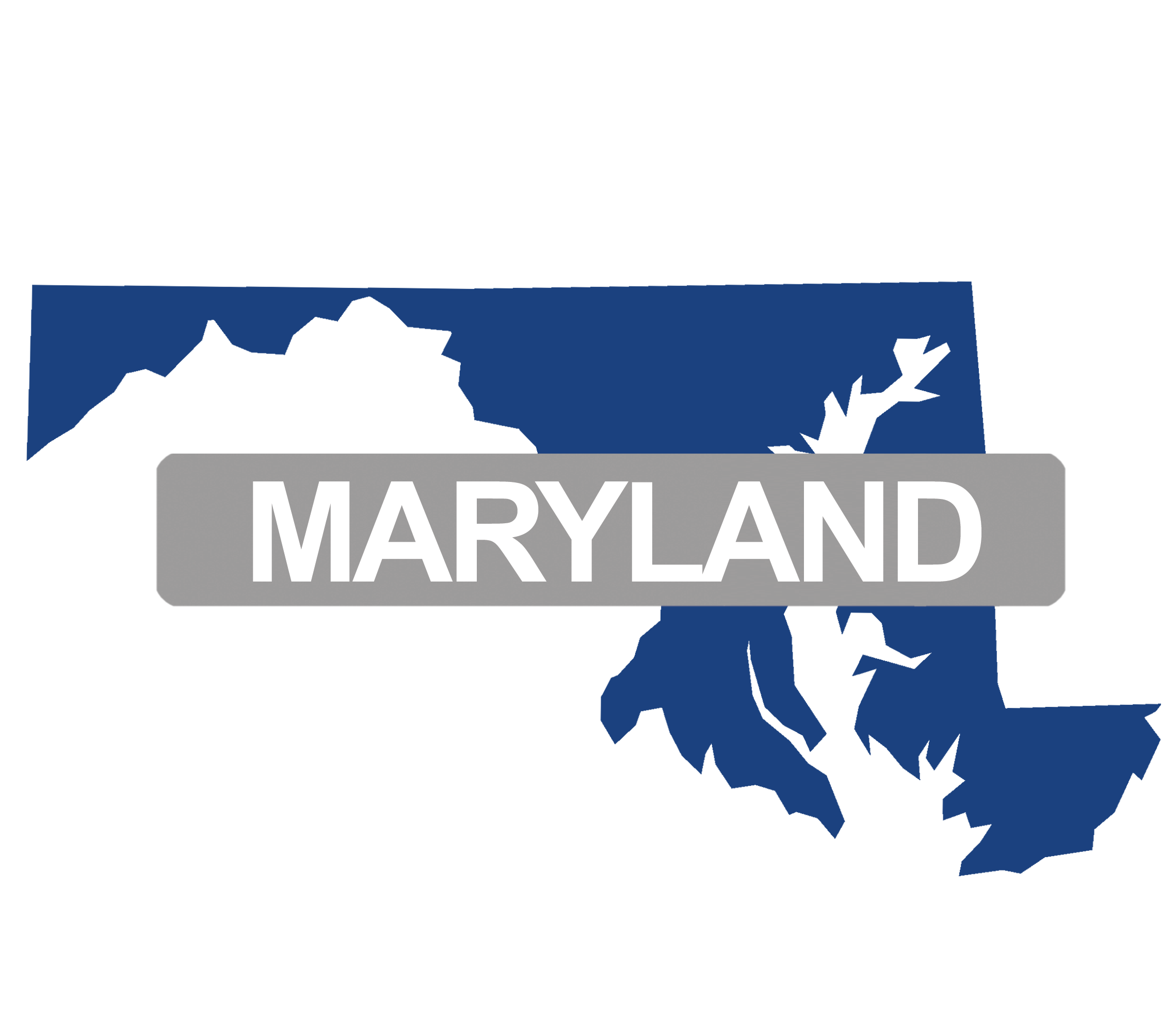 Hospitals in these states generally charge the least for all methods of birth. Compared with the average across all reporting states, Maryland hospitals charge about $3,000-$4,500 less for vaginal births, and $7,500-$10,500 less for caesarean births. Only in Maryland is the difference in charges between vaginal and caesarean births under $2,000.
b. Wyoming and New Mexico
These are the only two states to have seen decreases in charges for caesarean births (between 2009 and 2010). Charges for uncomplicated cesarean birth fell by 12% in Wyoming and by 2% in New Mexico.  Complicated cesarean birth charges decreased by 13% in Wyoming and by 6% in New Mexico.  While no states saw a decrease in uncomplicated vaginal birth charges, Wyoming hospitals had the smallest increase – less than 1%.
c. West Virginia, Utah, and Vermont
These are some other states with consistently low overall charges.
d. New Jersey
Hospitals here charge the most for complicated and uncomplicated vaginal births and uncomplicated caesarean births, approximately $10,000-$13,000 above the average across all reporting states. Although New Jersey hospitals did not charge the most for complicated caesarean births, charges were still $17,000 more than average.
e. California
Hospitals here have the highest charge for complicated caesarean births. For the other birth methods, hospital charges have seen the largest absolute increase since 2009. Statewise, only in California hospitals was the difference between complicated and uncomplicated delivery charges greater than $6,000 for vaginal births and greater than $10,000 for caesarean births.
f. New York
Charges for uncomplicated vaginal births are as much as 10% higher, complicated vaginal births 13% higher, uncomplicated caesarean births 10% higher, and complicated caesarean births 11% higher.
Referenced from: http://transform.childbirthconnection.org
4. Be aware of other possible charges
So, you have an idea of how much the hospital could charge for the delivery, but make sure you are already prepared with your doctor's fee as well! Yep. A lot of us are not aware that the doctor's fee is usually a separate thing entirely. Expect to pay anywhere between an extra $1,000 to $10,000 on that…again, depending on the state, and also the doctor's unique pricing. Always be sure to ask this key question, so you are not surprised when you get 2 separate sets of bills at the end of the day.
Also, and this is very important for mothers carrying twins, triplets, or even higher multiples, be prepared in the instance of your child having to spend any time in the Neonatal Intensive Care Unit (NICU). The average cost for an infant in the NICU is around $3,000 per day. With multiples, you can do the math. Mehn, when I heard this, I woke up every morning begging my children to just sit put oh! $3k a day ke???? Ah, they had to pity their parents! Thankfully, they didn't come too early, and didn't have to stay in the NICU. But it is important to be prepared, so you are not surprised.
Lastly, don't forget to prepare for the Paediatrician fees too. You think you will just give birth, and leave with the baby? You don't think a Paediatrician will have to examine this baby? My dear, reality check! Just gently have an extra $1,000 (at least) handy, to take care of this expense.
5. Get your Visa
If you want to travel with your valid visitor's visa, you could, but be prepared to speak plenty of grammar when you get to Immigration (both here in Nigeria and, of course, when you get there). Also be prepared with the grammar at your next visa renewal. Having proof of sufficient funds usually helps with the grammar, so, if you do, you should be fine.
But if you are applying for a visa afresh, you'd best apply for a Medical Visa, and save yourself the hassle. The downer is that the conditions for getting a medical visa, especially here in Nigeria, are rather stringent. But a few of my friends have tried, and had no issues at all.
If you don't want to apply for a Medical Visa, but choose to do the grammar speaking with a Visitor's Visa, be sure to apply long before you have a bump…preferably before your 10th week. Because no amount of layering of your clothes can fool the embassy personnel. I have seen one-too-many ridiculous looking women in the embassy, and pretty much all of them were sussed out. If you are already showing, just come clean and don't attempt to hide.
6. Make your Accommodation Plans
If you are not staying with relatives or friends, be sure to make arrangements for suitable accommodation, preferably near your chosen hospital. A lot of hospitals offer accommodation packages, so be sure to have this discussion long before your trip. On the average, you can expect to spend an additional $1,500 a month, on this. Some are cheaper, some are more expensive. But that is what you can expect, base case.
Of course, you need to make additional provision for feeding, and possibly utilities (if this isn't included in the accommodation price). Conservatively, this might be an additional $500.
7. Make your Travel Plans
My friends and I had conflicting views on this. Some preferred to travel direct, choosing those airlines with the 13-hour long haul flights. I, on the other hand, could not imagine such a thing. I had to break my flight. Yes, it meant an annoying transit time in Paris, but at least it gave me enough time to move around and stretch.
So, decide what works best for you.
8. Travel early enough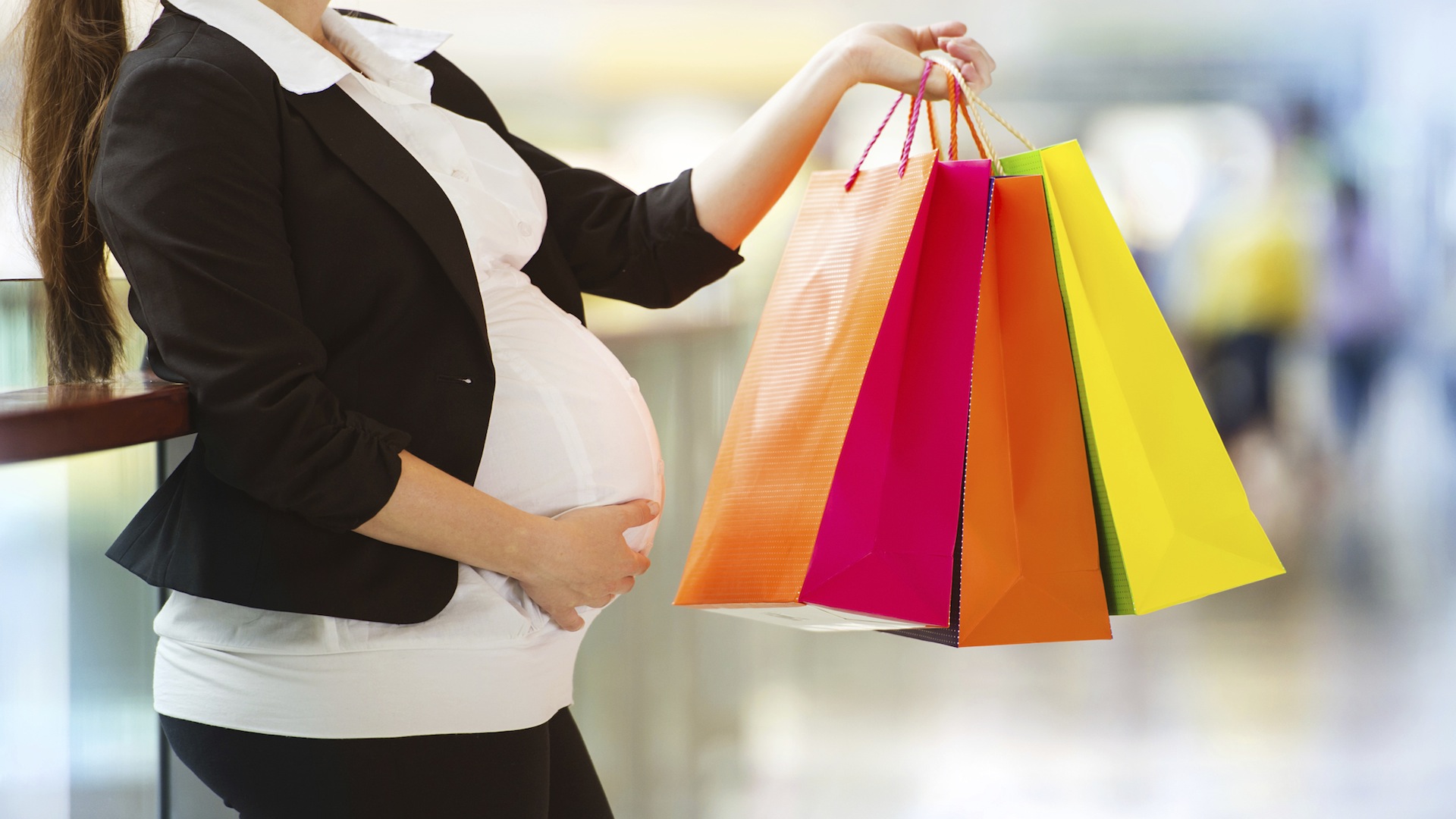 A lot of women can not afford to make the prior trip, when they are about 20 – 24 weeks pregnant, to personally check out the hospital, meet their doctor, and run the initial tests. If you are not able to do this, do try to travel before you hit week 31. This way, you will have enough time for your medical team to monitor you, before the birth of your baby.
Another advantage of traveling early is that you will still have enough energy to do any last minute shopping for your baby. There's nothing as tedious as hauling yourself through BabiesRUs with a 36-week pregnancy. The last time I ventured out shopping was when I was about 33 weeks pregnant (earlier for me, because I was carrying twins), walking from one end of Macy's to the other, something I could have done in a sprint before, felt like I was walking across a football field. After that day, online shopping became my friend.
9. Don't forget your Ogi and Pepper Soup Spice
If you are a Custom's official, please look away now!
My dear preggo mama, forget what they say oh, you need that ogi! Your breastmilk supply will thank you for it. You might be lucky to be going to a state with enough African stores, so you might not need to. But make sure about this, before you go. Same also goes for pepper soup. Whilst this is not required for breastmilk, I know all mothers can attest to the fact that it is one of the best comfort meals for a new mommy. It's also supposed to help with uterine contractions (even though I don't quite understand, or believe, how).
But, it's not a must. Oatmeal is also great for breast milk, so you can give the ogi a miss if you want to.
10. Buy enough Diapers and Wipes
If you get there in good time, grab someone with a Cotsco membership, and go buy as much diapers and wipes as you can ship back home. Trust me, your wallet will thank you for it. With $500, I was able to buy enough diapers and wipes to last the girls almost a year! Yep, you heard right. That same amount would carry you for 6 months, if you're lucky, assuming you decide to buy them here in Nigeria.
11. Start making Passport / Visa arrangements immediately
As soon as your baby is born, you have to start making arrangements pronto! Except you want to spend longer than you'd like in the America! First of all, you need to pursue the birth certificate, and then the social security number, and, of course, the almighty blue passport! It is important to get this passport in time, as you will need to apply for your child's Nigerian visa.
Cue side eye here.
Yes oh. Your pikin needs a Nigerian visa. Orrrrr, if you have all the time in the world, you can apply for a Nigerian passport, and hope for the best. But, for me, when I weighed both options, and the time they would take, I figured the visa was the way to go.
This is not to slag off our Nigerian embassies there…but just to prepare you Mommies beforehand. Our embassies in America are proficient in the art of frustration and time wasting. They will waste your time to the point where you almost hate yourself. So, in your best interest, start early so that you have enough of a buffer for this.
And don't let anyone deceive you into boarding a flight with your baby, without a visa oh. A few people told me not to bother with the Nigerian visa, that I should travel with their American passports, no shaking. Thank God I didn't listen, because I later found out that, because the Federal Government now imposes hefty fines on airlines, they will absolutely not allow even a day-old infant travel without the right documents.
12. Decide when is the best time to travel back home
Yes, you have to resume work, but please, I beg, biko, ejoo, don't put a 2-week old baby on a flight! Some say 3-weeks is okay, but I don't even advice this. My own safe zone starts from 5 weeks. You might think different, so discuss with your doctor and get the clearance from him.
It breaks my heart to hear the cries of newborn babies on the plane. If me, as an adult, just dey manage myself, can you imagine what that baby will be going through?
Oh, and while we are on the issue of travel, if you haven't travelled with a baby before…brace yourself! It's gonna be a loooooong flight! I won't say more than that!
Also be prepared to be harassed about the baby food you are carrying, and possibly even asked to taste it.
And, very importantly, make sure you have enough change of clothes and supplies for the baby in your hand luggage. This is important, not only for the flight, but also in case of any unforeseen circumstances. In my own case, none of the 9 pieces of luggage my Mother and I traveled with made it back with us. Not a single one. Thank God, I had enough of their supplies handy, so by the time our luggage arrived, TWO DAYS LATER, we were still human.
13. KEEP ALL YOUR RECEIPTS & DOCUMENTATION
Yes oh, it's in caps for a reason! Not only could Immigration officials ask to see this when you are leaving, they are CRITICAL when you decide to renew your visa! If you can not demonstrate that your treatment was fully paid for, and that you are not indebted to the hospital, or the Government, in any way, my dear…you are O.Y.O (on your own).
Good luck ladies! Have a safe trip!
Update: We have a live thread where we can discuss these Yankee Baby matters! Check it out here: The American Baby Thread
Update: We have a thread to discuss these Yankee Baby matters. Check it out here: The American Baby Thread
Photo Credits
http://www.voicesempower.com
http://arstechnica.com
http://www.v3.co.uk/
http://www.smartgirlpolitics.com
http://www.mapsfordesign.com
https://en.wikipedia.org
http://www.californiastatewebsite.com/
http://www.wnyc.org
http://www.themoscowtimes.com
http://www.babycenter.com
http://www.pregnancyandbaby.com
http://www.mosaicafricanfoods.com
http://www.cometonigeria.com
https://www.pinterest.com
http://www.bit.com.au