Some years ago, I was having a meeting with former colleagues of mine, where, we were talking about what stories we would be doing in the coming week. While we were at it, one of my senior colleagues brought up the fact his wife, who had just found out they were expecting again, was more worried about having a male doctor attend to her throughout her pregnancy, simply because she did not know any female Gynaecologist.
At first, it was with a mellow voice, but as he spoke, it became a passionate speech, and it was obvious that he was not totally down with a male doctor looking at his wife's lady bits. It nearly turned awkward, until the ladies at the meeting spoke, and we realized that between us, not one of us had ever used a female gynaecologist, even the two of us that had given birth. In fact, we could count on one hand the number of female doctors we had all seen in our lives.
As we got more passionate about the topic, my former boss looked over, and using his powers, decided two of us were going to do the story, as it involved some leg work. The report it the end showed a staggering gap between male and female practising Gynaecologists.
Although the report was an eye opener, it was not the first time I was having to deal with this situation. You say a Gynae, and automatically, my mind registers a male face. I was opportuned to meet a female Gynae once, while I was carrying my second pregnancy. The excitement with which I entered her consulting room drained within the first few seconds. It was all brisk, brisk, measure bump, ask for complaints, renew my prescription, and off I was sent. No connection. Nothing. Zero. Zilch. Since then, it just hasn't mattered any more.
However, I met someone who would never see a male gynaecologist. Her words were, "They don't have the parts to be able to understand my issues." I was like, that was the most sexist thing I had ever heard in a long time, and from a woman at that.
Tonia's romance with female doctors started way back in her teenage years, as she had terrible menstrual cramps and had been taken to see a doctor, who turned out to be female, and she had connected with her, spoken with her, told all her health concerns, sexual activities, and even more than she had been brought there for.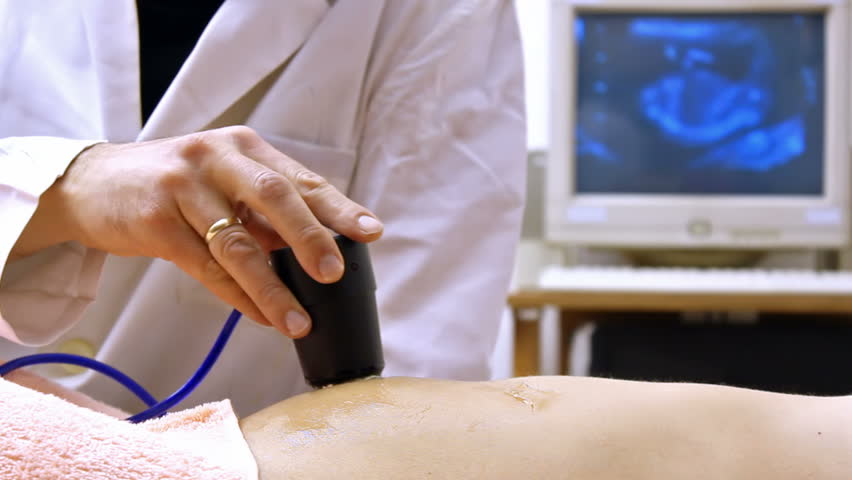 From then, to during her pregnancy, she had found a female Gynaecologist and her appointments were spent tapping the brain of the doctor, about what pregnancy was like for her too, and they would swap stories.
When it was time to birth her first son, it was to the doctor she turned, in fact, it was an all woman team that was with her for the birth. She said she felt so relaxed, knowing that all these women knew exactly what she was going through, and empathized with her. They knew the way contractions felt, and knew just how to make her comfortable.
Her second pregnancy was quite different. For one, her doctor had relocated, so she had to look for another one. She couldn't find a female one, so she settled on a male doctor, and complained throughout. Every appointment for her just showed the disparity between her beloved female doctor and the new doctor she had.
As it turned out, when she went into labour, the doctor was not around, and before he arrived, she had already given birth, with the help of the midwives and nurses on ground. That was just what she wanted, and miraculously got.
She was however to find her way to a male Gynaecologist yet again, when she had a burst ovarian cyst. It was a special case, and she was referred to a specialist. That was the only reason she stayed, until it was brought under control.
Later on, Tonia, in her search for a female doctor, landed in the hands of one of the coldest doctors even she admitted to have ever met. She was always brisk and business-like, almost blunt and uncaring. It was almost as though she knew some women came to her because she was a female doctor. Did Tonia leave? No. She stayed, and used her throughout her third pregnancy, which turned out to be a baby girl, whom she is hoping hasn't picked anything from the doctor who birthed her. Her words were "Just because you share the same body parts will not always mean you will get along. But you are a lot more likely to find someone with empathy, when they have a good idea what you are going through."
As for her current Gynae, there is more than a patient-doctor relationship between them. They have been through a lot together, although they don't socialize outside of her consulting room, you could almost swear they were fast friends from just watching them.
Tonia's doctor helped deliver her last child, saw her through a divorce, recommended a female therapist when she needed one, and, of course, countless pap smears.
They both fret about the results of the pap smears, and any abnormality is not treated lightly at all. It's more like an enemy threatening their 'friendship'. Her words: "When I go to her office, we talk mostly about food, our kids, fashion, music, and gist! No boring talk for us! There is never anything 'routine' about my regular check ups. If I'm going to be getting naked with a man in a small, badly lit room, it definitely won't be with my doc!"
I laughed at that.While male Gynecologists get the job done, and often give plenty of the empathy Tonia is looking for, and sometimes in higher doses sef, it is not just her preference, and as long as she is able to indulge her preference, I say go for it. Especially now that she is so set in her ways, as she said only emergencies, will make her see a male doctor of whatever specialty.
Male or female doctor? Just get the job done.
Join the conversation with any of our TTC and Pregnancy Groups here
Photo credits:
1. http://www.shutterstock.net/
2. http://il4.picdn.net/