I've been sitting on this article for a while. I started the interviews last year, and planned to publish it this past October, Breast Cancer Awareness month. But the death of an old friend of mine, and also one of the women I had featured in this piece, made me decide to hold back on it. However, this past weekend, I lost someone close to me to the dreaded disease. Though not breast cancer this time (he died from prostrate cancer), it made me realise I had to publish this article.
So here goes.
You see, a lot of us have some misconceptions about cancer. All we think about are the physical manifestations of the disease; the weight loss, the bald head, the frailty. But there are often very deep human angle stories to pretty much every single case. This article chronicles the stories of real life women facing this disease…
Fadeke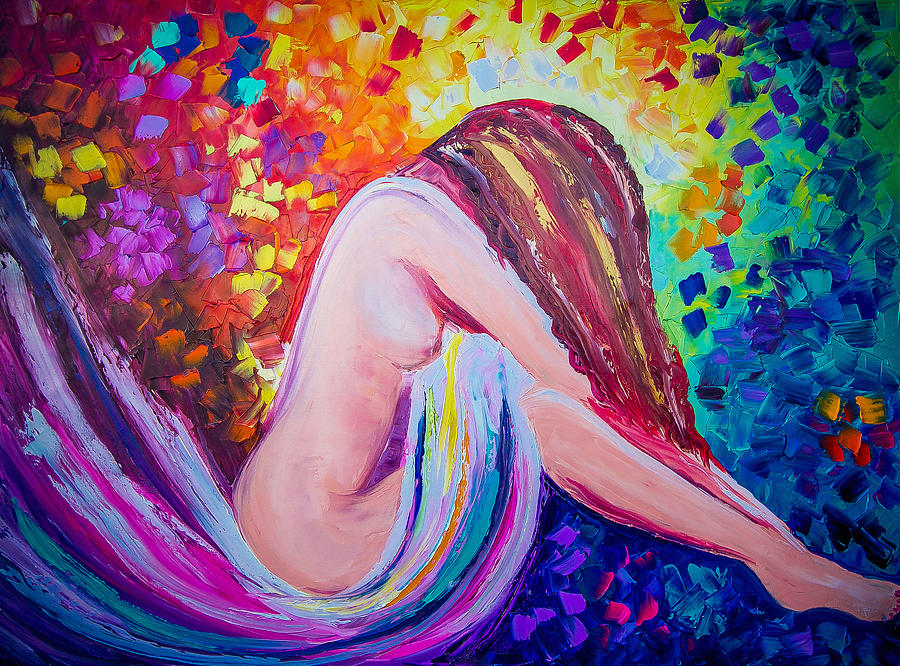 I found out I had cancer on my thirty-sixth birthday. My boyfriend had planned a surprise birthday dinner for me, and as they were all converging at the popular restaurant in Victoria Island, I was in my car, trying to absorb the news.
Even though I hadn't had any tell-tale lump per say, I had observed a more fibrous feeling with my left breast. The normal me would have thought nothing of it, and might even have ignored it…but I decided to get it checked out. And my worst fear was confirmed.
Breast cancer had been the scourge of my family, notorious for killing off the women, and leaving kids behind. My father had been orphaned at a very early age, after losing his mother to the disease. I guess that's why I suspected the worst, when my breasts felt a teeny bit different.
And that paranoia helped save my life, as the malignant lumps (which hadn't made it to the surface) were removed, and I underwent extensive radiotherapy to kill of any lingering cancerous cells.
After my treatment, Angelina Jolie's news, whereby she had a double mastectomy and removed her ovaries, was all over the place, and I asked my doctors if I needed to also get this procedure done. To be honest, I was ready to lose these appendages, even if I didn't have any children yet. But my doctors said this wasn't necessary, as they were sure they had gotten all the cancer.
So, I have been effectively cancer-free for two years. I don't like to use the word remission. I might still get the mastectomy done though, just to ensure that it never ever returns.
And if you're wondering how the birthday dinner went, I had called my boyfriend on the phone, and he had met me in my car, parked outside the restaurant. We had cried together, but had both decided to enjoy the night, and leave all the cancer worries till the next day. And I'm glad I did, because that was one of my best birthdays ever, as my boyfriend had surprised me with the most beautiful engagement ring ever, and had become my fiancé. Knowing what he was about to get himself into, but still diving in, headlong, made the proposal even more special!
Vivian
When I was 20 years old, my older sister was diagnosed with breast cancer. She was incredibly strong, and fought the disease for years. When I was 29 years old, I discovered a lump on my own breast, and was immediately filled with dread. I had seen the effects of the disease firsthand, and it wasn't pretty!
What made things worse was that as I was sharing my news with my devastated mother, my sister was losing her own battle with the disease.
Before I started chemotherapy, I had my eggs frozen. In fact, I had my egg retrieval the evening after sister's funeral. I had been trying hard to pretend everything was okay, but as I looked at her casket, it hit me. I had just watched my sister, Anne, fight the same kind of breast cancer I had, and she had died from it. If the strongest person I knew couldn't make it, how on earth was I going to??!
I started dating my husband while I was undergoing chemo. Five years after I froze my eggs, I was declared cancer-free, so I decided to start the IVF process. And we were lucky with our first try (and only one we could have), as I got pregnant with my twin girls.
Sometimes, I feel so guilty about being happy, because Anne didn't get that chance. I still haven't dealt with the shock, pain, and other emotions, from losing her. She was my best friend, and I miss her everyday.
But if there was an ultimate spit in the face of cancer, it was the day my girls were born. Despite everything, and in spite of all the odds, there they were. My gift from God…and perfect in every way!
Ebere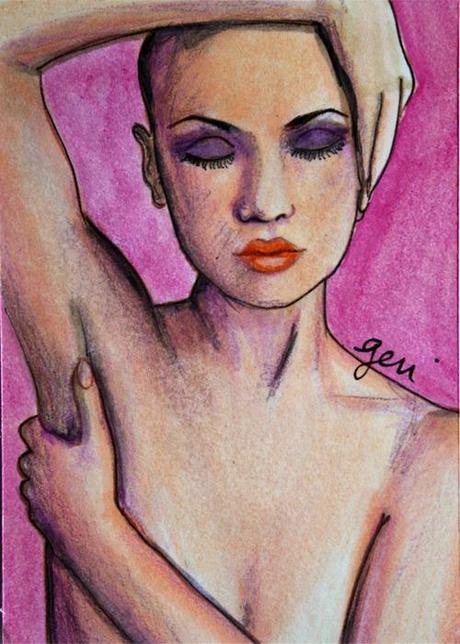 About a year ago, I went in for a hysterectomy. There were these unusual growths on my ovaries, and after the surgery, I was told I had about two years to live. I already knew I had breast cancer, but unbeknownst to me, it had already spread to my pelvis.
When I heard that, it was like the room caved in around me. All I could think was that I was only 42 years old, with kids at home.
After healing from the hysterectomy, I had chemo. There was no need for a mastectomy…my cancer had already spread.
The more research I carried out about metastatic cancer (i.e. when it spreads rapidly, and often incurably), the more infuriated I was to find out that there has been very little research on it, and yet it kills every single one of the 40,000 women who die from breast cancer every year.
On the one hand, I can be angry about the cruel hand life has dealt me. But on the other hand, I can choose to be grateful for my blessings! I had my kids quite young, and as my daughters are on the cusp of womanhood themselves, I feel ridiculously blessed and grateful!
And my darling husband. If I ever doubted his love for me, the look of fear and desperation on his face, when the doctor broke the news to us, was enough confirmation that this man loves me with everything! I am worried about how he'll cope when I'm gone, but I know our daughters will take care of him just fine.
My fears? Wasting away from the disease. Passing it on to my daughters. The latter one, in particular, breaks my heart.
But I am preparing them for that eventuality. And when the time does come, we'll see. Nobody knows what's on the other side. It will be my next adventure!
Kehinde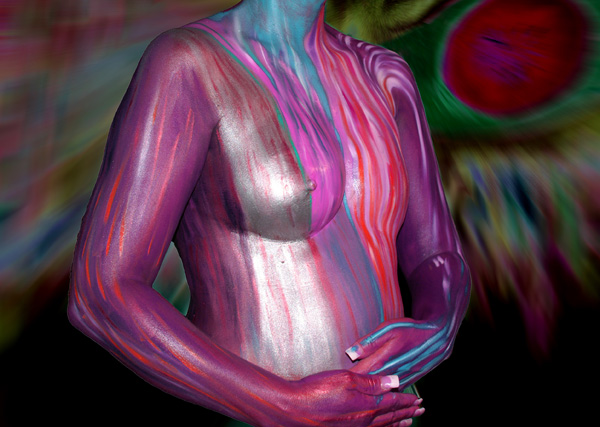 I thought I had my whole life planned. I had just finished my postgraduate degree, and was preparing to move back to Nigeria, to be courted by various choice organisations.
One minute, I was filling online applications, and making fun travel plans, and the next minute, I was diagnosed with breast cancer. I was only 28.
I called my twin sister, weeping my eyes out! And then I called the rest of my family. I come from a family of 8, and we are all incredibly close. At the end of the calls, the general consensus was that I didn't have cancer…but that we had cancer. So, everyone had to work out their schedules, to fit my treatment time in. It didn't matter that most of them were back home in Nigeria, and a few in the States. We decided to fight this together as a team!
The day I had the double mastectomy was the day of the 2012 Academy Awards, and I remember waking up afterwards, and the first thing that I asked my sister was if Viola Davis had won the award for Best Actress. Well, she didn't unfortunately…lol!
My younger sister, Idowu, moved in with me for five months, as I completed chemo. Moving back to Nigeria had to put on the back burner for the time being.
Going through cancer was awful, but the recovery was almost as rough! I was still single, and in the dating pool, but guys were almost all frightened off by the fact that I was a cancer survivor, and also the fact that…well…I had no boobs. In the end, I bowed to pressure, and underwent reconstructive surgery, giving me nicer looking boobs than my original pair 😉
Despite what your body has gone through, despite how different it is, there's still a beauty there. And that's how I feel now. Now, I see a beautiful woman when I look in the mirror, and I allow those images fill the hole from the trauma that still lingers from losing my breasts.
I'm still dating…but more hopeful now that the right man will come.
The reason I wanted to share this piece is to show that a lot of woman do come out on the other side. Ebere unfortunately passed away in June last year, but the other women are cancer free, and are bent on breaking all stereotypes. 
May the Good Lord give us the strength and tenacity to fight our individual battles!
In Loving Memory
Chioma Ifeoma Nnoli
Ebere Nwachukwu
Tony Nwadike-Raymond
Kehinde Shote
Photo Credits
https://doublelattebooks.wordpress.com
http://fineartamerica.com
http://everythingchangesbook.com
http://life.paperblog.com
http://cdn.sheknows.com
http://blackdoctor.org