Long before the grandfather of all fertility treatments was invented, there were fertility challenges, but the most common picture painted was that people generally had sex to get pregnant. It was almost un-imaginable that someone could get pregnant from some manipulations that happened outside of the body.
However, we all know that those days are long gone. Now, there are men who have given their wives hormonal injections more times than they have changed their car tires. Sometimes, instead of the happy announcement that they there is a baby on the way, worry lines appear when the two pink lines appear, as both parents to-be wonder if the pregnancy will be viable, and then if they will go past the safe zone, and then if they will have the baby live.
All these emotions are as a result of the voyage into the torturous journey of infertility treatment, where disappointments are commonplace. Chronicled next are three emotions that come after getting a BFP, at the end of an IVF cycle.
The Disbelief!
Blinking eyes, brain very slowly accepting that perhaps, this time it worked. You really are pregnant. That's one of the ways to describe the feeling that a TTC mom, who had just gotten a positive pregnancy result, would have. It takes a while, before it sinks in that they are actually pregnant. You know why? They are so used to things not working out, and the longer time spent on the infertility treatment treadmill, the longer one is jaded. You switch off and automatically expect to receive bad news.
Linda was one of such moms. She and her husband spent five years trudging around the fertility clinics in Nigeria. Yes, they were looking for a place with decent enough, pre, during and post service delivery. Did they get it? That's debatable. But they got what they wanted in the end, a BFP. Great news, but then again, "Are you sure?" was the question they both asked their doctor, as both seemed like they were in a dream.
As soon as she got of the dazed zone, her worry shifted from "Will I ever get pregnant?" to "Will this pregnancy last?" At the risk of sounding like a mad woman, Linda managed to convince her self during her first trimester that the pregnancy was not going to last, because she was doing so many things wrong; like her increased libido, which had resulted in sometimes fierce sex, her craving for cheese, the fact that she was bending down a lot, the fact that she painted her nails and inhaled both the nail polish remover and nail polish.
She did a pretty good job convincing herself that, although she might have gotten the elusive BFP after all these years, she was not getting the baby at the end. Well, she did. Her baby refused to bow to her negative thinking. It grew into her two-year-old son, whose name literally means a dream, in their local dialect.
The Unexpected Identity Crisis

Whether consciously or not, we are often defined by our roles in life, before infertility rears its head. A woman is perhaps a wife, a daughter, a sister, aunt, employee, church worker and such, but with infertility, there is question mark over her motherhood. And in our part of the world, that's a major question mark, and she will connect with her new identity as a TTC mom on another level.
At every point in time, whatever identity we connect with the most, we will likely find people, who share similar identities, much like The Fertile Chick is to us. The problem now is this, once, a formerly infertile woman becomes pregnant, her identity has changed, but not that of her immediate circle.
There is also anxiety about 'leaving behind' infertile friends. Many women feel they are not good fits into the world of their still TTC friends, but then they cannot fit into the world of people who conceive easily. It's unexpected, and a lonely place to be.
Consider the story of Ladun and Christiana, who met in the waiting of their fertility clinic. Normally, those places are where you mind your own business, not a place to make friends, but that was what it turned out to be. Both ladies kept meeting in the waiting room for their doctor, their appointments always followed each other. After, a while, Christiana broke the ice, as she moved seats to be closer to Ladun, and they bonded over their experience at the clinic.
Soon, the discussion shifted to their fertility treatments. They exchanged numbers, they sent messages, they called each other, when no one else would understand what was going on, they spoke the same TTC lingo.
But there was a kink in that friendship, when Christiana got pregnant that cycle and Ladun did not. It was trying times for both TTC buddies. They could not share as much as they used to. They were no longer on the same wavelength. Their friendship took a hit, and it took a while before they could patch up things. They had to find something else besides TTC to hold them together.
The No complaints rule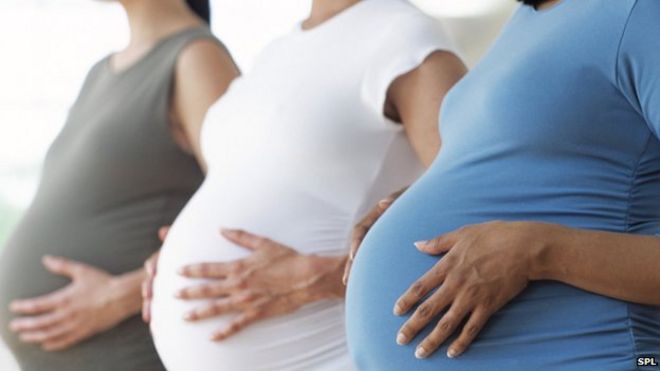 Imagine a pregnant mom, who was carrying twins, after five years of fertility treatment, talking to her doctor about her symptoms and his response was "Enjoy it."
After waiting for years to get a BFP, and then the pregnancy was in the safe zone, Linda, (mentioned earlier) laid her concerns about the morning sickness that was more like all day sickness, joint pain and mood swings before her doctor, and he had looked at her, as though she had grown horns, and told her to enjoy it as it came with the territory.
Asked if he could do something about it, he said yes but would prefer not to, as long as she was able to keep something down for the baby to get nutrients. Her concerns about weight and stretch marks were met with askance looks, even from her husband, "Is that really important in the grand scheme of things?" was the question, the look on her husband's face asked.
She soon learned that everyone expected her never to complain about the twinges of pregnancy, after all she knew how long it took her to get there. "The mentality is, 'You're finally pregnant and now you're going to complain?' You're expected to simply be grateful for whatever kind of pregnancy you have. The fact that you are pregnant makes the whole difference.
The shift from infertility diagnosis to treatments to finally that BFP, and the baby at the end, is a roller coaster ride, tugging at emotions of the TTC mom. No indifference here, even when indifference appears, you can be sure, it is not just regular apathy, it is an emotion-laden one.
Baby dust and strength for the journey!
Join the conversation with any of our TTC and Pregnancy Groups here
Photo credits:
1. http://f.tqn.com/
2. https://stephmignondotcom.com
3. http://www.standupgirl.com/
4. http://ichef-1.bbci.co.uk/