It was a tactless question asked by the wife of one of Demilade's husband's colleagues at their organization's annual end-of-year party. She'd had a bit too much to drink, and thus had loosened lips, and was able to talk about everything and anything, including matters that did not concern her, like the fact that her husband's colleague had only one daughter, and anything could happen to the girl.
"What if something happened to her? What will you do?". Those questions brought to the fore, a sore topic that the festive period kept making Demilade remember, as a result of the cheerful atmosphere. However, at that moment, she was brought low. She was reminded of the bare-faced facts of her family circumstance, in the most unforgiving manner, there was.
You see, just a few weeks before going for that party, she had been diagnosed with a condition that affected her ability to carry a baby to term. And the only solution was surgery, that meant her saying goodbye to Aunt Flo (which she did not mind) for the rest of her life and, basically, everything else that could help her conceive another child. She was still struggling and thinking about how she was going to be able to go through with the surgery, when that terrible statement made her doubt her very existence.
Having a baby had never been an easy task for her and her husband. They got married early, at 23 and 27 years old respectively. Most people were shocked at their marriage. Everyone felt they were too young to have gotten married, especially for her husband, but he said he was ready, and that was it. They got married, and decided to wait a while, before having kids.
With the benefit of hindsight, Demilade wished they had not waited. They waited four years, and by that time, everyone was up in arms against them; both sets of parents, friends, and family were asking them, when they were having the babies, or what were they waiting for? When they started trying to conceive, they had this notion that within a year, they would be pregnant…but that did not happen. They were trying to conceive for five whole five years. and the baby only came after several rounds of fertility treatment.
Their baby girl was perfect! She was everything that was right and well with their world. In her, they saw a personification of their dreams. She was a love child. However, they had been trying naturally to have another child, since she turned two, but had no luck, instead, the investigations she had been undergoing popped up something else entirely, a diagnosis that put paid to any thought of expanding their family.
After being asked that question, which answer the drunken lady did not even wait to hear, Demilade hurried her husband home from the party, making an excuse. Inside their car, Demilade told her husband what had transpired between her and his colleague's wife, and it took grace and lots of pleas, for him not to turn the car around and go to tell his colleague to get a handle on his wife.
The damage was already done, because it was already a thought at the back of her mind, before it gained outward expression in that question. Now, Demilade has become extra vigilant with her daughter, her imagination in over-drive, thinking of the different ways in which she could be hurt, planning escape scenarios, safe places, even avoiding having all of them in the same car at the same time. While she admits that it is an endless cycle of energy sapping mothering, it is what has given her peace, and she has so perfected it that no one else knows she often smothers her daughter, instead of mothering her. But she knows, and she prays every day for the strength to let go and let God.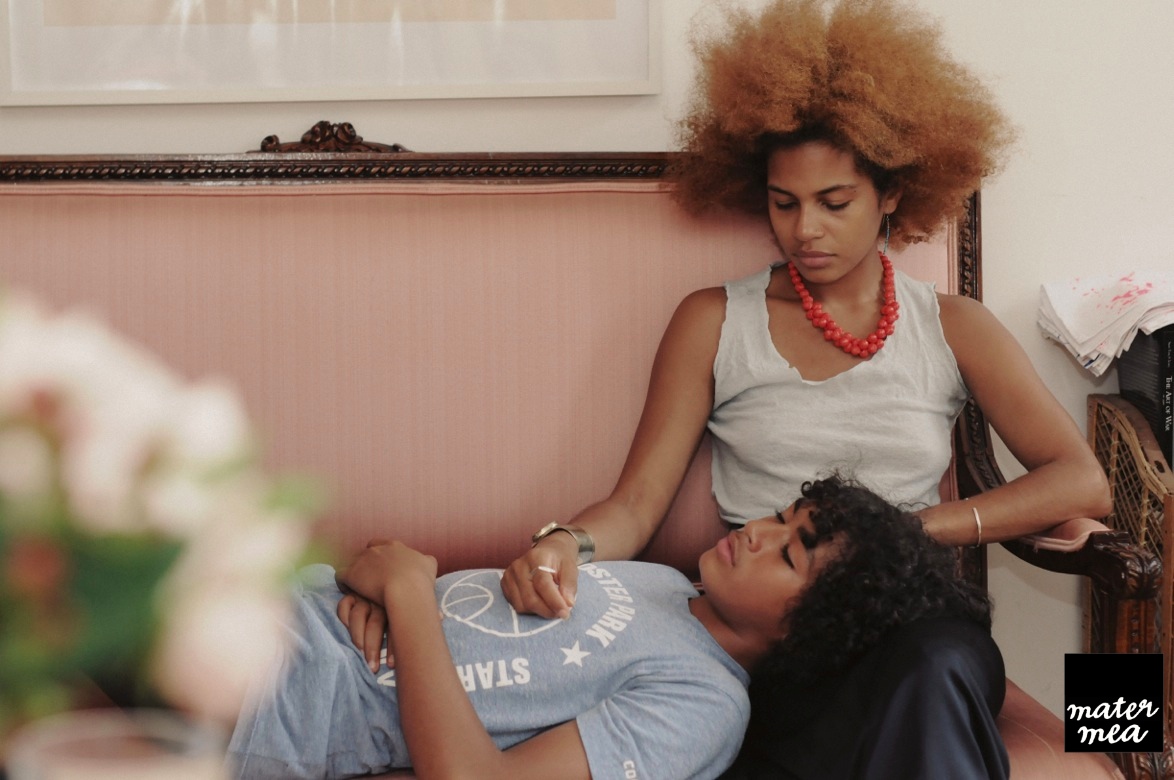 Demilade is not the only one with this worry. Sherifat had been down that route, and it took grace for her to pull herself back and not put her daughter in a glass cave; for her to see life but not participate in it, in her bid to keep her safe and ensure nothing bad happened to her.
What made Sherifat's case different was that her child had special needs, and her husband had abandoned her with the child, all of which just brought out the worst protective instincts in her. There she was; she had waited to get married, (she married in her late 30s), and then she had to wait to have kids. When she finally got pregnant, instead of the kids coming in succession, she was only able to have one, before the doctor advised her to stop trying, if her life was valuable to her. She sometimes felt that life had handed her the short end of the broom, and that made her a bitter person for a while.
When she was able to shake off the burden of bitterness in her mind at life, she went straight from one extreme end to another. She became very sensitive to people's opinions about her, her daughter and everything else! She started off trying to protect her daughter from prying eyes, but she was also protecting her from life. With the type of special education she got, her daughter was well able to take care of certain things on her own, but Sherifat always felt that anything could go wrong and render her childless; she could pour hot water on herself, she could drown in the bath…every negative scenario, she imagined it! It was not until her 12 year old daughter told her to back off, and let her fix her own meal, did Sherifat realize she had taken her worry too far.
She realized that her daughter was on the cusp of puberty, and was behaving as any pre-teenage girl would, not like one with special needs, and more importantly, she was still not childless, in spite of the numerous ways she had thought something could go wrong. Thankfully, nothing had.. She was fine…her daughter was fine. It was time to let go and enjoy life.
Where she found the strength to let go of the 24 hours surveillance camera in her daughter's room, loosen her tight grip on the need to control every aspect of her daughter's life, prepare her meals, and so, on, she did not know, but she did, and that helped her relationship with her daughter a lot, as the young madam got to see life, the way it really was, instead of the controlled environment her mother had put her in. This led to so many interesting and enjoyable conversations between them.
Yes, for Sherifat, the overall panic is gone and has been replaced with joy. Joy at the fact that, she was gifted with the miracle of her daughter in the first place, before she was asked not to ever try to get pregnant again! Joy at the fact that there was something glorious out of her short- lived marriage. And joy that, despite those issues, she was still able to enjoy her miracle.
And importantly, there's the joy that she still doesn't know the answer to that horrible question, and the prayer that she never does.
Let go and let God!
 Join the conversation with any of our TTC and Pregnancy Groups here
Photo credits:
1. https://kateswaffer.files.wordpress.com/
2. http://images.huffingtonpost.com/