April 22nd, 2008
CD1 (at last!!!)
I have officially adjusted the length of my cycle to 29 days… considering how long it took AF to show!
Anyways, I went to the hospital for an ultrasound today, and I have to go back in 10 days time. No change from my last appointment (yawn!).
I'm so not looking forward to this cycle, especially with my toy boy being away so much. I worry that he might not be around when we need to have that crucial BD!!!
Unfortunately, with all my own issues, I wasn't able to speak with Solape today…but I texted her before going to bed. I really pray everything works out for her…
April 23rd, 2008
CD2
Hmmm…I got thrown a real dilemma today!
Early last year, when I was newly engaged, I applied for a job with one of the major computer software companies. I specify my status because, at the time, it didn't matter to me that the job would involve a lot of travelling. The money was great, and that was all that mattered. I didn't hear back from them, and I mentally moved on to other things. Only for me to receive an invitation for an interview, a whole year later!!!!
I got goose bumps, because I really really want this job! Apart from the money being so much better, it just sounds like something I would really enjoy! But I don't know how compatible it will be with my TTC efforts! So, I decided to tempt fate and said to Javier that, because I want a baby, so I'll go for this interview…and you just watch what happens!! Knowing my luck, I'll either get the job and get pregnant right away, or not get the job and still be stuck TTC! So, it's a case of win-win, or status quo! QED!
On a different note, I got off my lazy butt and booked myself for yoga tonight…at last. No, I'm not a gym person. I just hate all that sweat and aggression (ahem, don't even go there…I know what you're thinking! And no, I don't mind THAT sweat and aggression. As a TTC woman, I can't afford to…lol!). I'm knackered and so stressed after work, but I am forcing myself as I know it will really help me distress right now!
April 27th, 2008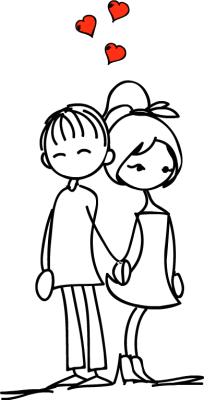 CD5
I get to POAS for my CBFM tomorrow….exciting times!!! It's all beginning again.
Javier and I made it to Church again today. We decided not to drive, but instead take the bus half way, and walk half way. On our way back, there were so many babies and pregnant women everywhere. Javier squeezed my hand after we walked past the umpteenth one, and I just got so emotional.
When we got home, we had sex…and that was enough to make me feel better. I reminded him we have to do it again tonight, as well as tomorrow morning, since he leaves in the afternoon. I'm seriously thinking of driving the over 500-mile round trip for a booty call if my CBFM says 'Peak' while he is away. Am I crazy?
As I had a shower, in preparation for our BD session, I realized that Solape hasn't responded to any of my messages. Come to think of it, it has been a week since I heard from her. Panic gripped me momentarily, and I made a mental note to check on her tomorrow.
April 28th, 2008
CD6
I was so morose and depressed on the train ride to town this morning. Javier and I weren't able to BD this morning. Luckily, the reading on my CBFM was low, so there was nothing lost. No, it wasn't that. I was morose and depressed over being separated from my toy boy for 3 long days! And what makes it worse it that he's back only for a few days, before having to travel again. And here I am considering a job that involved lots of travelling. Hmmm…will I be able to cope?!
I just pray I get a high on my CBFM when he's around.
I got to work and just went through the motions. Ironically, it's when I'm in this frame of mind that I work like a machine. I skipped lunch, and was able to clear half of my to-do list for the week…and it's only Monday.
I was able to sign off at 4.30pm, and I set off for Croydon. After the 55-minute journey, as I knocked on the door of the house, I suddenly realized I had never met Solape's housemate/host before. Well, I was about to. A tall, dark skinned man opened the door. He broke into a wide grin when he saw me.
"Ah, hi Tayo!" from his accent, I could tell he was Nigerian. "We haven't met, but I've heard all about you. I'm Ugo…Solape's boyfriend"
Solape's what???!!!!
Could this be….?! But nah, he didn't fit the description of the baby-daddy! He was far too young for one thing…he didn't even look a day older than 30!
He ushered me inside, and I walked in, in a daze. He explained that Solape had gone to her sister's house, as their Mother was in town. My head was spinning…I just didn't understand.
"Did you meet in Aberdeen?" I stammered, trying to ascertain if he was, indeed, the baby daddy. But even that didn't make any sense.
"Yes, we did. I just finished a postgraduate program at RGU…" he began, but hesitated "She never told you about me?"
By this time, my head was spinning.
"I think I'll go see her at her sister's place." I said, rising to my feet. "Thanks so much, Ugo. It was nice meeting you"
As I walked to the bus stop, my blood was boiling. Solape had a LOT of explaining to do!!!
For the Newbies
AF = Aunt Flo (i.e. your period)
BD = Baby Dancing (having sex)
CBFM = Clear Blue Fertility Monitor
POAS = Pee On A Stick
QED = Quite Easily Dome
RGU = Robert Gordon University
Catch up on Tayo's Story here: