I recently ran into an old friend at a mutual friend's daughter's birthday party. We squealed with delight, as we hadn't seen each other in over 5 years! For the purpose of this article, I'll call her Tonia*. After oohing and aahing over my twin girls, and how adorable she thought they were, we retreated to a quiet corner to catch up, while the children played. "Can you see your kids from here?" I asked. She shook her head and smiled. "I'm here alone. I don't have any kids". I almost kicked myself for that foot-in-mouth goof. I, of all people, should have known better than to make such a silly assumption. We proceeded to catch up on what we had been up to in the 5 years since we had last seen.
Before I go any further, let me give an overview of our history. We had met in our 1st year at Unilag, about 20 years ago. She had burst into our room, at almost midnight, to ask a room mate of mine for her opinion on an outfit she was wearing for a party that night. I remember being very irritated over being awoken so rudely, and peered at her from my corner of the room. My irritation quickly turned to bemusement as my wicked room mate gave her 2-thumbs up for the ridiculously ill-fitting outfit and clownish makeup she was wearing. The next day, when she came back to tell off my room mate, after having gotten her fair share of teasing at the party, everyone in the room had a good laugh, and that was my official introduction to the wonderful Tonia. After that, she became a permanent fixture in our room, and a fantastic gisting partner. But one thing I realised was that Tonia liked to party!!!!! Birthday parties, bachelor's eves, club parties, raves, you name it! And it didn't matter what day of the week it was, she was always up for a party! And before you misunderstand, she had no ulterior motives for loving parties so much. She wasn't an "aristo girl", or anything like that. She was simply one of those people who loved a good time! And when she wasn't partying, her bubbly and boisterous personality attracted so many people to her. Fast forward a few years later, and my admiration for her quadrupled when she graduated a few points short of a 1st class!
A few years later, I ran into her at the bank. I was so excited to see her again, and couldn't believe this was the same playful Tonia, looking so smart and sharp in a suit. Apparently, she worked at the bank, and I couldn't believe we had been literally working streets away from each other all these years. We met up for drinks at Newscafe after work, and joked over still being single at almost 30 years of age! Whilst I was a bit melancholy about the subject, she had been very unbothered. From the way her phone rang, buzzed, and vibrated, I could tell that she was still quite the people magnet, and when she invited me to hang out with her and her other friends on Friday, I could also tell she was still quite the party girl! Even though I declined that particular invitation, we did hang out on a few other occasions, and always had a fantastic time together! It was like the years had not gone by, and she was still the 18 year old Jambite at a rave. Tonia was still the life and soul of any party. When I met my husband a few months later, and got engaged shortly after, she was very excited for me, and joked about how she was losing one of her rocking buddies. As if! Dry me…LOL! A year after my wedding, she got engaged to a colleague of hers, and, after their wedding, they both resigned and left for Cranfield University, for their postgraduate degrees. That was the last time I saw her.
Back to present day, I asked her if it was because of school they had put off having a baby. "Not at all. School was over after a year, and we started trying for a baby pretty much immediately" she responded. After a few months of trying, she was diagnosed with PCOS (Polycystic Ovarian Syndrome), and her husband's sperm count was borderline low. And then proceeded several months of invasive fertility treatment. "I was pumped with almost every drug known to man! The ones that made me moody, the ones that made me violently ill, the ones that made me fat, the ones that me thin, the ones that made my hair fall out….name it, I took it! And let's not forget those vaginal scans and humiliating physical examinations! And when I decided I had had enough of the ovulation inducing medication, we proceeded to have 3 cycles of IVF…all of which failed".
My heart went out to her. I knew too well how emotionally traumatic the process could be. "After our 3rd IVF cycle failed, I suffered a total breakdown! For 6 weeks, I didn't leave my bedroom. I'm not sure I even opened the window blinds! I couldn't believe the kind of hand fate had dealt me! Never did I think, for one day, that I would have problems getting pregnant. But one day, my husband had just had enough. He gave me a harsh scolding about my behaviour, saying this was not the woman he had married! And he was right, I didn't even recognise myself anymore! I went from being a woman high on life, to one who couldn't even bear the sight of her own shadow. I knew right then that it was time to get a grip of myself!"
So, she had gotten out of bed the next morning, determined to have a new lease of life. She spent the day on the High Street, shopping for new clothes, and treated herself to a day at the spa. That weekend, she and her husband had gone out for drinks for the first time in 2 years, and she found herself regaining her prior spark. In a matter of months, they had returned to their fun loving, and happy go lucky way of life…and this was doing her a whole world of good.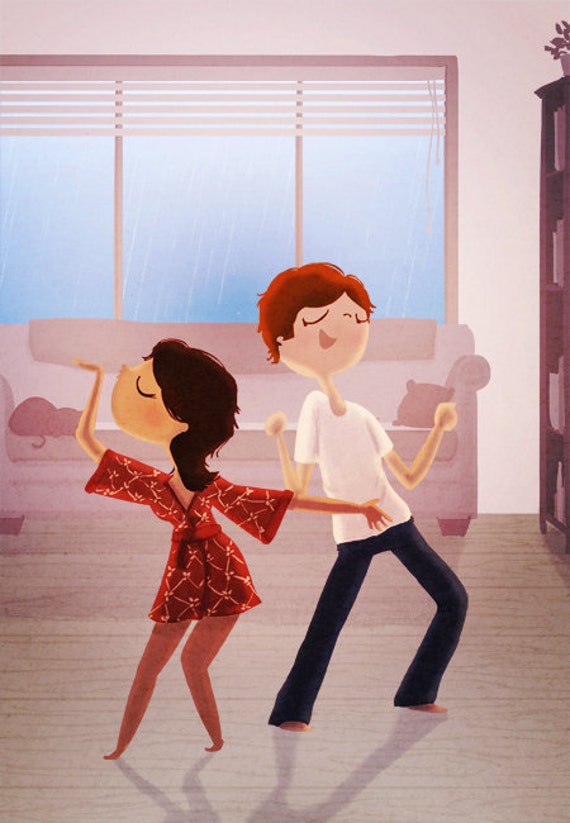 "But that was before we moved back home last year" she continued "When we were still in the UK, there was nobody breathing down our backs about our lifestyle! But since we've been home, everyone has been up in our business! His family…and even mine…complain about our lifestyle…saying that we party too much, keep too many late nights, are always entertaining friends, and are not spending enough time making babies. They have NO IDEA of the hell that was my life for 2 years, pumping myself with drugs and needles. They don't know what Folarin* and I went through, cycle after cycle, crying in each others arms!!! They don't know how hard it was to get out of that funk! No way…I will never go back to that ever again! I'm going to live my life oh! If the baby comes, fine! If not…well, there will always be cocktails" she said, smiling and raising her glass.
On the one hand, I wanted to tell her that the alcohol and partying might not really be doing her baby making desire any favours, but on the other hand, I realised that she probably already knew all that! If she had spent 2 solid years dedicated solely to baby making, she would be absolutely aware of all the aiders and abetters of fertility. Besides, harder living women got pregnant at the drop of a hat. There was no point her continuing with the harrowing treatment journey, if it meant losing her soul in the process. As I looked at her, I was selfishly grateful I hadn't seen her when she was in the depths of depression. I just couldn't imagine Tonia without the spark!
And then Lil Kesh's Shoki song started playing, and she was on her feet immediately, shoki'ing away! So what if she was a party girl! God being God, HE would surely surprise with her baby, without her having to change one bit!
Join the conversation with any of our TTC and Pregnancy Groups here
Photo Credits
https://www.etsy.com
https://www.etsy.com