Sometimes, what we think are the obvious answers to a challenge, are actually not. And that is because the issue is deeper than the surface solution being proffered. That was how Damilola* thought all the challenges she was having before, and during, her marriage were because she did not have a child yet.
If only she had known, and had listened earlier, both to her gut and the opinions of her friends and loved ones, who saw what she was going to put herself through, perhaps her life would have been way different from what it is now.
Damilola's story started about ten years ago, the December of 2005 to be precise. She had brought home a fine young man, and introduced him as the man she wanted to marry. Being a close friend of the prospective bride's mother, my Mom was invited to what was meant to be a family introduction. On getting back home, my mom only had nice things to say about the man Damilola was going to marry.
"He is a hardworking man, not one of those boys with tight pants, strutting their stuff and all" she said in colourful Yoruba language. Of course, that increased the interest of my sisters and I, as we wanted to get a glimpse of this golden boy who had swept the picky Damilola off her feet, and even had my mom gushing over him.
Unfortunately or fortunately, like a precursor of the future, my sisters and I got to meet Damilola and her beau when they were having a tiff, sorry, I mean a full blown out shouting session, right in her bedroom, in her father's house. Every one could hear they were having an argument, and both of them did not care who knew, or where they were. Hmmm, not a good sign.
I later heard that was not the first time they had had a shouting match in her house, but her parents were very indulgent; she being an only child, she got to away with so many things that could have put people like myself in hot water.
Whenever, these arguments started between Damilola and her beau, Jeff, she would cry and vow that she was done with him. But the next minute, her mother would hear her talking about how loving and sweet her beau was, defending him for having his moments.
After too many mother-to-daughter, heart-to-heart sessions, even Damilola's mom was ready to take a bystander seat, and see how her baby and her fiancé were going to sort themselves out. Their engagement led to wedding planning, which, as you can imagine, was filled with lots of fights over what they should have at the wedding, and who should be invited. They had enough to pick fights over, and, as expected, they had their fair share.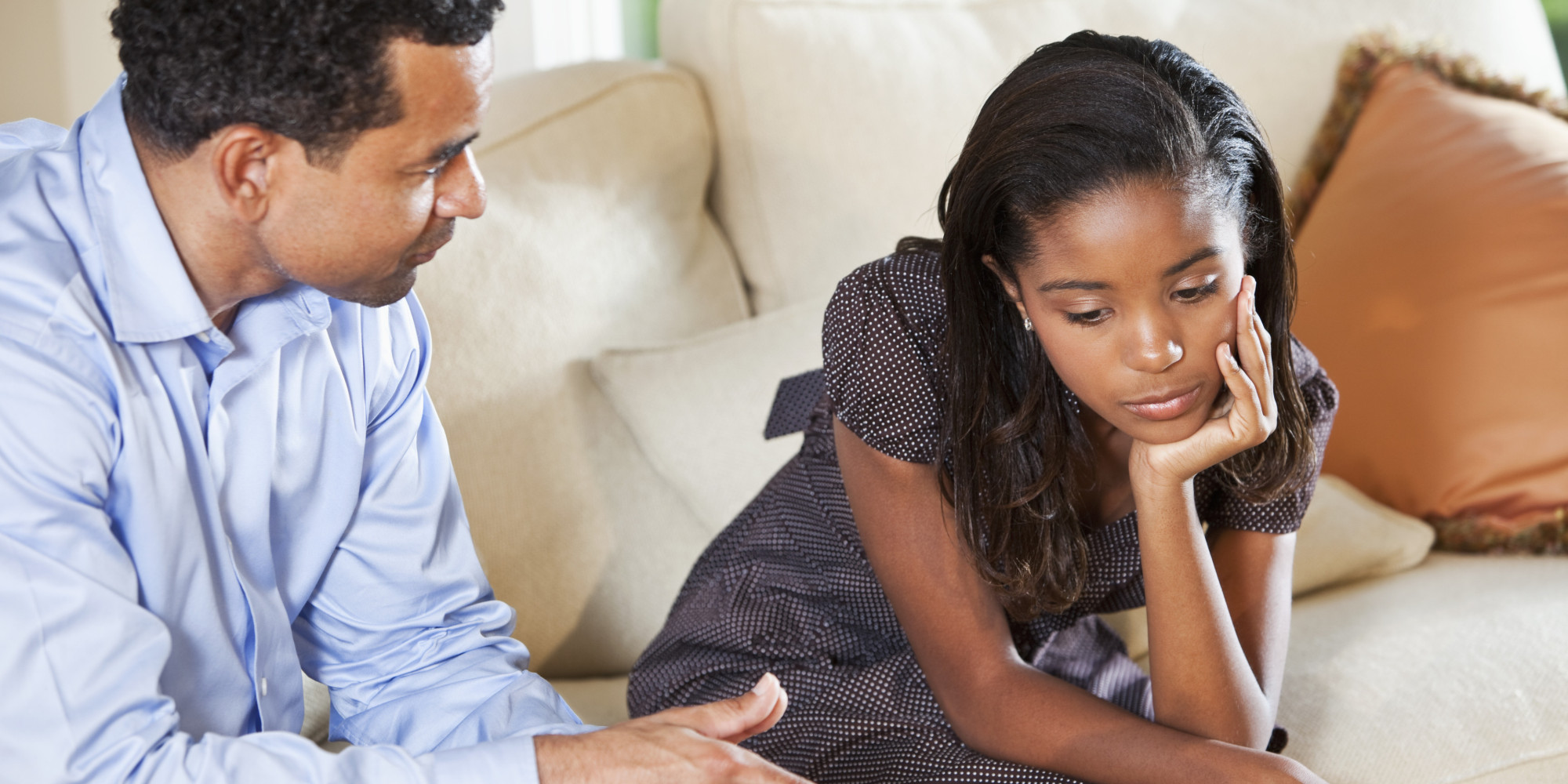 In an attempt to speak some sense into the whole situation, Damilola's father, a very reserved man, called his daughter and told her it would be best to postpone the wedding for a while, until she had sorted out whatever was always causing problems between her and her fiancé, Jeff. Or better still, they should take a break and date other people.
Damilola started to cry that her father wanted to spoil her life! This was the third guy she was bringing home, people were counting, and what would they say if she did not marry this one too?! Her father was surprised at Damilola's statement. Here was a girl who had always said she did not care about what people said, and now, all of a sudden, she cared.
In the end, her father agreed, but warned against any more shouting matches in his house before the wedding, or he was going to call it off, whether she liked it or not. Damilola and Jeff managed to pull their act together, and made it till the wedding day, and even managed a rancor free honeymoon.
Meanwhile, her mother was at home, praying for her daughter to come back home pregnant, as that would 'calm her hot blood'. I remember wondering what pregnancy and temper had to do with each other. Damilola did not come home from her honeymoon pregnant, and also didn't manage it in the first year, second, or third year, either. Instead, she and her husband were diagnosed with unexplained infertility.
The same diagnosis her mother had, and she had been just favoured to have Damilola. She had never used birth control, both before and after conceiving Damilola, but she had never gotten pregnant again.
Her mom was worried, Damilola was worried, her husband was worried…her husband's family was on her neck to produce the next generation, as he was the first son of the family. All these put a strain on their marriage, and every little thing turned into a mini war. The snide comments came from people they knew, and those they did not.
Suddenly, everyone remembered she was an only child and might have inherited some childbearing defects from her mother. "She should at least have one child like her mother," they would say. Suddenly, they now remembered that she was a daddy's girl, who could do no wrong. They talked about how she would never be able to submit to any man, because of her upbringing. As though all of these had anything to do with her infertility.
And yes, it was automatic. Everyone thought she was the problem, even when the doctor had given then her clean bill of health. Even her own mother believed she had passed something to her daughter. She just prayed that her daughter would not have to wait for as long as she did to have a baby.
At the end of the day, Damilola resorted to IVF, after having a failed IUI cycle. The first cycle failed, and as she was prepping for the second cycle, she found out she was pregnant. Wohoo! No other time in her life came close to her happiness level at that moment. She was going to be a mother after all! And naturally too! Their joy was indescribable.
Unfortunately, the pregnancy brought out some many frictions in their marriage. They both wanted different things, and each person wanted to have their way; whether the baby should be born abroad or in Nigeria; who was going to come for Omugwo, Damilola's mom or his mom; whether or not they needed to immediately move move to a bigger apartment or wait until the baby arrived. The would-be parents turned every single normal conversation into a battle.
They were two captains in that ship and, obviously, it was going to sink, but no one knew when. What broke the camel's back was when Damilola travelled abroad to have the baby, taking her mom with her. What happened next was like film trick! Her husband became a bachelor, painting the town red with whatever lady he was into. He simply did not care who saw him and who told his wife about it.
You can imagine how hurt Damilola was, when she heard the news of what her husband was doing back home. Here she was, about to birth their baby, and her hubby had become the lothario of the town! It was heartbreaking, but she did not close the door completely on her marriage.
Close to two months after she gave birth, she was on a plane with her son, the next generation, and her mother. Her husband did not meet them at the airport, even though he had been informed of their arrival time. They found their way home, and there they found out he was sleeping off the alcohol in his system, as he was practically oozing the stuff.
Life went on; she turning a blind eye to his numerous indiscretions. However, she found out that he had already impregnated one of the ladies he had been carrying about in her absence.
That day, she moved out of the house and, as I write, her husband has not gone to apologize to her, or even try to explain himself. Neither has there been any divorce talk from either party. It pretty much seem as though they are taking a break from their marriage, or something. Next month, their son will be two years old, and I doubt if he knows the shape of his father's face. And his other child is over a year old.
In relationships, marriage particularly, children are not the major bonding factor. If love, tolerance and empathy were not present in the foundation of a marriage, children are not likely to bring it. They would test the limits of those qualities before they leave both husband and wife alone, as they grow and leave the nest.
Something for us all to think about!
*Names have been changed
Join the conversation with any of our TTC and Pregnancy Groups here
Photo credits:
1. http://www.womansday.com/
2.  http://i.huffpost.com/
3. http://madamenoire.com/