When infertility stares you in the face like it did Chinonso*, it can become your reality. She even started to believe the comments of both well meaning and not so well meaning friends, directed at her about being a "barren woman". She bore it all without showing any outward sign that her heart was in turmoil.
Chinonso'€™s story started when she got married a year ago, and since then, the calendar readers have been on her case. After the nine month mark, the comments started, "Are you pregnant yet?" "Where is the baby?"€…as if it was really their business. The not so bold ones looked pointedly at her stomach whenever they saw her, with questions in their eyes.
Not until, she realised that infertility and barrenness were words that should not be used in any sentence describing her, did she truly decide to shake off the awful words, and distance herself from them. She instilled in herself the mantra that she only had temporary challenges with conceiving a child, a very important part of life, true, but it was not the sole essence of her existence.
This was your typical Oprah "Aha" moment! She went further to seek the definition of the two words, infertile and barren, and found they practically meant the same thing- unable to produce fruits…sterile. It was the word "sterile" that she struggled with the most.
She refused to associate herself with the definition of sterile. Yes, she was experiencing some fertility challenges, but she was bearing fruit in so many other aspects of her life. Apart from running a thriving business, she was one person people always felt drawn to. She had the ability to make people happy with a kind word, break the ice with a funny story, and offer a crying shoulder many-a-time. No, there was nothing unfruitful or barren about her.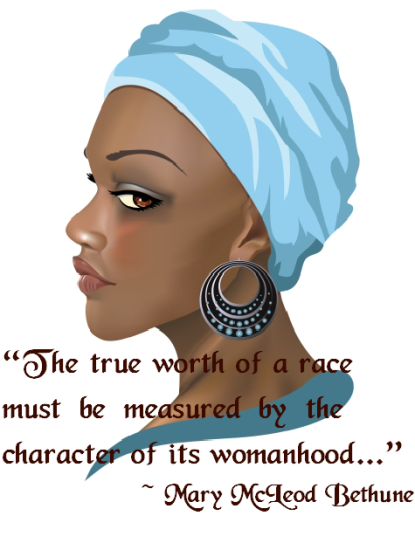 She had yet another penny drop moment when she attended a conference with her nieces, both of whom were as tall as she was, with the intention of deliberating on how to get more customers for her corporate uniform sewing business.Â
While her nieces talked strategy, Chinonso's mind wandered. She conjured a mental picture of her future babies, they were two, a boy and a girl. She had already named them, and fantasised about calling them their names, about cuddling them, and and enjoying them. At the end of the conference, she realised she had achieved nothing but to daydream. As she scolded herself for missing out on a great networking opportunity and made a mental note to keep her daydreaming in check, a part of her realised then that, because her desire was so strong, because her vision of these children was so vivid, surely her longing would one day materialise to reality. God could not have given her a desire so strong, without any intention to actualise them. She realised that the words to define her were not barren, or infertile, but more like desirous and expectant. The realisation that even if she did remain desirous and expectant for a little longer than she desired, she would never be remembered for not having produced enough fruit, filled her with inexplicable peace and incredible joy.
She reminded herself of this, whenever the negativity around her grew too much. In the end, she got her babies, exactly as she wanted it. A boy first, and then a girl, eighteen months apart.
The truth is it is the way of the world to put labels on people. It is now left for you and me to refuse, or accept, those labels. I think you will agree with me that for us here, we simply refuse to be called barren or any other name apart from fruitful, and fertile. Because in a lot of aspects of our lives, we most surely are!
Baby dust to you all!
*Not real name
Join the conversation with any of our TTC and Pregnancy Groups here
Photo Credits
http://i.huffpost.com
http://www.cowriecards.com