May 4th, 2010
One minute I am bouncing around full of the joys of anticipating the future, and the next I am in floods of tears!
Hoping it is just the impending witch making me feel so bad. Thinking she will be here on Thursday or Friday. Which means I'll have a temp drop tomorrow.
I'm regretting throwing all my tests away now! Feel an urge to POAS!!
May 6th, 2010
My temp is still up. When do I start getting hopeful???
May 7th, 2010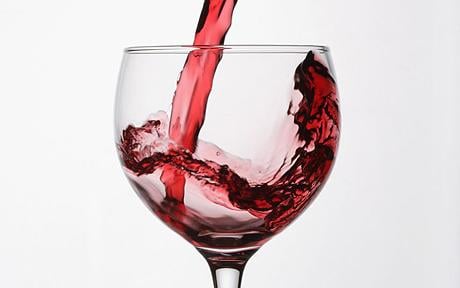 Caved in and tested.
I guess AF will be here any minute now…
Scratch that!
There is no doubt. The witch is going to be here tomorrow. I've been spotting and cramping today. Ho hum! I'm going to do as the clinic said, and throw my thermometer in the back of a drawer. I don't see the point if it is going to look that pretty, and still result in a BFN. If it can't drop a day or two before AF to warn me, then I give up!!!
I've been pretty crap all day. My pregnant line manager was being the bitch from hell, and then pulled me into a side office to ask me to find out how much time off I'll need for the IVF, because she wants it all sorted and agreed before she goes on Maternity leave! She said that if my best chance for success is for three weeks at home with my feet up, then that is what she will fight to get me. Then I felt like a right cow cos I had been e-mailing my friends all morning, moaning about her!
Someone on Maternity leave came in today, and I had a cuddle with her baby. It was hard, but she was an IVF baby so it kinda helped too. She had loads of nice things to say and left me her email address so we can talk and share experiences.
I got a whole week off next week, and I am struggling to feel excited about it. I totally lost the Friday feeling today, so I did what a girl has to do and opened a bottle of wine!!
I might be in in a bit of trouble with Babs later. My favourite panties have finally given up and the elastic has gone. Why does that always happen with the lovely ones, and the uncomfortable and boring stuff just go on and on for years and years getting more and more grey?! So I went online to see what I could find, and ended up ordering stuff of almost the equivalent of N30k!!! Ooops. We agreed no more spending to save for IVF cycle…so I know Babs won't be pleased with me at all.
Ah well!
May 9th, 2010
AF is being really evil. I spent most of the weekend knocked out with strong painkillers, and a hot water bottle strapped to my stomach!! Bless Babs, he has been lovely. I'm starting to feel more human now but that could be due to the copious amounts of vodka I am comsuming!!
Looking forward to my time off work next week. Hopefully, it will give me the chance to reenergise, and get a boost of Positive Mental Attitude!
My name is Morayo. I'm a TTC Warrior…and I'm far too stubborn to give up.
Catch up on Morayo's story here: