March 8th, 2010
Sometimes I get every symptom under the sun. It never means anything. My boobs are sore though. Whatever! The only thing I am sure of is that I am further than 7DPO.
Our appointment isn't until Thursday. But that is okay. It isn't too long to wait. I wish Babs would let me go with him, but he wants to go alone.
Ah well!
March 9th, 2010
And the spotting starts!  😥
March 10th, 2010
I think I was a bit premature yesterday. I just had that one bit of spotting, and nothing since.
This TTC can be such an annoying tease!
March 11th, 2010
Babs got his result today. His count is only 5.6 million, and of them, only 20% are swimming! 😥 😥
Can't we just catch a break?!!! Isn't it bad enough that we can't have sex like a normal couple? That we have to use those blasted insemination cups?! Now we have sperm issues to deal with too? Where are you, God?!!!!!
The doctor hasn't said anything yet. He wants to wait until we get the results of the second test, so we know for sure.
It's so hard. I'm trying to stay positive for Babs, but all I want to do is cry. How many more problems will be thrown at us?
March 14th, 2010
Babs went to see the doctor today, and he said we didn't have to worry, since we only need one, and we have 5 million, so we still have a chance. I think I would have hit him if I was there, so I'm glad Babs went alone. If one was all that mattered, then there wouldn't be such a thing as a low sperm count, would there! Patronising so and so!
I'm not sure what Babs can do to help the situation, apart from the supplements he's already on. He doesn't take baths now, only showers, and he already wears loose cotton boxers. His diet can be pretty shocking, but Dr. Google seems conflicting about if that makes any difference.
I've just been knocked for six! I really don't know why, but neither of us actually thought there was going to be a problem other than the one we already have.
It never rains abi!
I told him he is going to be taking every vitamin I can lay my hands on, and he readily agreed! Bless him.
I've been Googling this afternoon, because he does spend hours on his laptop, and the bottom of that can get really hot. I found tonnes of reasearch saying that it will lower a man's sperm count. So, I got him a big cushioned tray to put his laptop on now, which will hopefully absorb some of the heat, but making him take regular breaks.
As for me, I have to go for a chlamydia test, and also a Pap Smear, so just waiting for AF to come and go, and then I'll get them sorted.
March 18th, 2010
The second SA was done today, so it's just to await the test results now. Not holding out much hope though.
I'm not sure what is the matter with me at the moment. I'm sooooooo fed up, and feel so bloody weepy the whole time. It is like I am wandering around with a big black cloud hanging over me…
March 22nd, 2010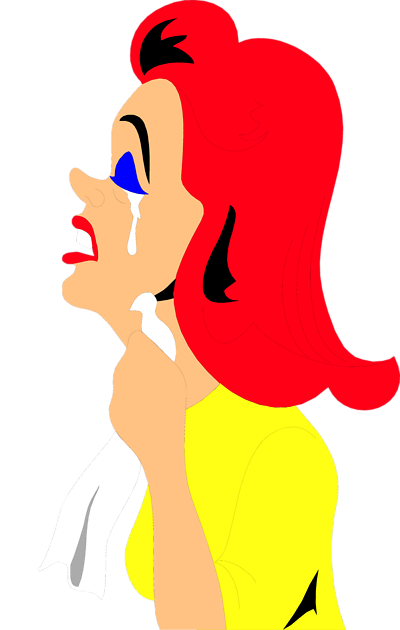 I'm no better. Still ready to cry at the drop of a hat.
Work isn't helping. My pregnant line manager is driving me insane. It is all she talks about. And the odd occassion she isn't talking about being pregnant, she is talking to her bump.
Then at home I am trying to pretend all is well because I don't want Babs to feel any worse than he is already.
Life sucks.
March 27th, 2010
I feel so much better today.
I was still struggling until last night. All changed when I had an appointment for a smear test (not normally the event to chase the blues away, I will admit!!), but the Doctor who did it said that she noticed on my file that we had been referred to the Fertility Specialist. Then she told me that she has a daughter, thanks to that exact doctor. It just opened the floodgates. I cried on her shoulder for 10 minutes, while she told me how amazing he is. She said that they went to a very expensive clinic first of all, thinking that it would be the best treatment they would get, and when they ran out of money and gave up, and went to this other hospital, that's when they were blessed. She said the staff there are just incredible, and everything was so much more personal. The nurses even visited her when she had her baby!! She said so many things that made so much sense, that I could feel that cloud lifting, and hope and positivity pouring into me.
I hope the feeling lasts!
I have been on my own all day. Babs is away all weekend, so I spring cleaned the house, cooked stew and soup for all of next week and put them in the freezer! I am such a domestic goddess!!!!
On the TTC front, I think I am due to ovulate this weekend, and of course Babs is away!! We managed it on Thursday morning, and I will pounce on him when he gets home tomorrow night. I decided that we can't give up trying, just because of a bad SA. We only need one, and we have more than one swimming about (just about!). I'm getting myself as healthy as I can too. In my head, I think that I want to try and compensate for Babs' poor fertility.
I'm not sure if it works like that, but it won't make anything worse.
My name is Morayo. I'm a TTC Warrior…and I'm far too stubborn to give up.
Catch up on Morayo's story here: