My usual happy colleague Linda*, seemed to be lost in her own world these last couple of days. I look up from my computer several times a day to catch her deeply lost in thought and sighing heavily as though she was carrying the world on her shoulders. I have been tempted to ask her what has been eating her up but I know Linda, she will talk when she is ready.
Yesterday, I looked up from my PC to catch her sighing heavily again. This time, I couldn'€™t keep my concern to myself. I asked her if she was ok. Linda quickly got up from her desk and indicated that I follow her; she led me to the ladies toilet and quickly made sure that the stalls were empty and we had some privacy.
"Kaay, how do you handle it? "Handle what?" I asked. Linda looked at me like I was speaking Greek. Then she asked, "How do you handle the looks of pity, concern, awkward silence and prayer supports from the family?" I smiled and told her that I don't know how I do it but since we are here, she might as well tell me what is stealing her joy.
Linda looked at me with tears in her eyes and said "Kofi's mother has turned me into a prayer topic. Me ooo. She wakes up at 3am, pacing up and down the hall, screaming that God should open my womb. Hmmm". I hugged her and told her it will be well.
Linda and Kofi got married latter part of last year. Both of them are still young, in their twenties, and obviously very in love. Kofi and Linda have spent the first part of their year globetrotting that I thought baby making was not in their plans for now. I never asked her about her baby making plans because well, to each his own.
About two weeks ago, Linda casually mentioned that Kofi's mother was in town because she had an appointment in town. Linda and her mother-in-law got on quite well. According to what Linda has been telling me, the older woman admired her for her simple and respectful lifestyle. Linda also liked her mother-in-law for all the prayer support she has been giving her and Kofi ever since they got engaged.
But that changed when the older woman decided to pray for her womb. According to Linda, the unspoken pressure is stealing her joy. She wishes the older woman will sit her down and talk to her instead of this new found habit of waking up at 3am to wail to God and ask God what is wrong with Linda's womb.
I hugged my friend and told her not to worry but to rather look at the unspoken pressure as a display of love from her mother in law.
Often, when trying to conceive, we take every concern, every question, every help as an invasion of our personal space. I am guilty of that. Each time my mother shows up at my house with a potion or some herbs, or some news about a pastor who can help me conceive, I find myself getting angry with her. It came to a point where I found myself deliberately missing her call. One day, I realized how unfair I was being to her. Much as her display of concern was getting on my nerves, I realized my mother was probably as concerned as I was and as my mother, she has the right to be concerned. And in a way only mothers can, she is trying in her own small way to help me face the challenge.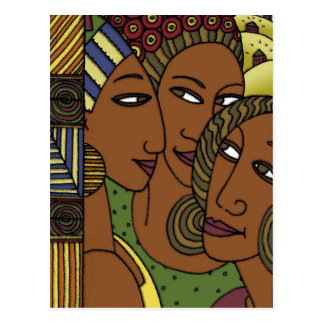 Truth is, mothers will still be concerned, whether you tell them to mind their own business or not. Actually, as your mother, you are officially her business. Handling parental concern when trying to conceive is such a delicate issue which has to be handled with tact.
I told Linda to have a chat with her mother in law and thank her for all the prayer support and assure her that, they are equally as concerned as she is, and they are putting things in place to make her a Grandma.
Linda hugged me and went back to her desk a happier person. I picked up my phone and called my mom and mother in law to remind them to still keep praying for us.
Naa Kaay is a Ghanaian writer, who has been blogging for years, but recently started blogging about issues closer to her heart. Her blog mantra is "€œHolding on to faith, Meditating on the WORD, and reaching for the rainbow after the storm" (http://www.herecomesrainbow.blogspot.com). She is also reachable on her handle @kaay
Photo Credits
http://i.huffpost.com
http://rlv.zcache.com