February 8th, 2015
I guess a good night's sleep wasn't enough to quell Nwando's rage. The way she revved her car out of the compound this morning, one would have thought she was practicing for Formula 1. From my window, I had seen her throw a small travelling bag into her car, so I'm guessing she might be gone a while.
Try as I might, I don't even feel bad about what happened yesterday. I was so irritated by her native way of thinking! It was something I would have expected from my Mom's generation, not a supposedly forward-thinking and exposed woman like Nwando! So, if Obinna's kids were girls, all would have been fine in her world? What the heck is that??!
Patrick just shook his head and laughed, when I told him what happened. He has always said that my mouth will put me in trouble one day…and over the years, it actually has…time and time again! But that's just me. I don't bottle things in. I never have, and I never will. I think Nwando is being a damn fool by dismissing Obinna, over an issue so trivial! Unless there is something else she isn't saying oh!!! Because if it's just the issue of his children, then she is making the biggest mistake of her life!
9 and 7 year old children are giving her headache! I wonder what she would have done if she was in Diana's shoes…wey dem neva even born the pikin! I just wonder!
As for work, it was quite stressful today, what with it being the last before my trip on Sunday. My boss insisted I clear my table of all outstandings, so I ended up not leaving the office till almost 8pm! Luckily for me, and unfortunately for him, it was one of those days I rode with Patrick. He wasn't at all amused about having to wait almost 3 hours for me.
Thanks to my new besto, Ebika, it wasn't too bad an experience, as she hung around to keep me company, and even got one of her toasters to send us a delicious bag of Glover Court suya! Niiiice! As she walked me to the car park to meet Patrick, she'd asked if she could come visit this weekend, but I pleaded with her to postpone it till I get back. With all the last minute packing this weekend, I don't think I'll have the mental energy for that.
Last minute packing! You would think I was travelling for a year…and not just a measly 5 days!
February 9th, 2013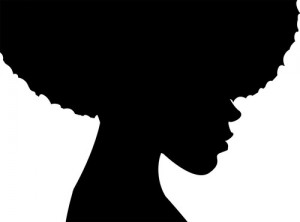 I decided last minute to braid my hair for the trip, as it's a little bit too nappy for me to maneuver in that London weather. I don't need to come back from my trip half bald, abeg! I tried to get the braiders to come to the house, but as it was last minute, and their peak time Saturday, I had no choice to but to go to them.
Walking down the stairs, I realized that I now have no excuse not to try to stay in some shape. I have used my pregnancy as an excuse to stop going to the gym, but now that I feel more like myself, I've decided to probably start swimming, as well as taking plenty of long walks, when I get back. In fact, the more I think about it, the better the swimming idea sounds to me. The thought of feeling weightless in the water, which I know will be a novelty when I'm huge later on, and also the idea that my baby is floating along and doing the same thing inside me too, is making me so tickled. I can hardly wait!
Patrick's older brother, Akan, and his wife, Makamba, came to visit, later this evening. Makamba is a year older than me, but as she has been married about 10 years, she sometimes tries to act like she's my aunty. A lot of times, I just humour her and play along, but other times, like today, I wasn't feeling it at all!
As the brothers were chatting, she started to grill me on pretty much every aspect of my pregnancy, and asked all kinds of stuff about the baby…how big it was at my last scan, whether it looked like a baby yet, etc. The way she was asking, it was almost as if she's getting broody. Na wa oh! After 4 kids?! Anyways, having checked with the pregnancy app on my phone this morning, which I do every single day, to find out what's happening to me and the baby, I could tell her that my baby is now about the length of a medium-sized avocado and has already got little finger and toe nails. LOL! She was so amazed about the level of detail, and lamented not having such handy tools with any of her pregnancies. By the time they left, I was absolutely convinced that Akan will soon be a daddy for the 5th time!
As for me and this my baby, and daddy of course, from tomorrow na Mama Charlie get us oh!
London, here we come!!!
Catch up on Faith's story here: