April 22nd, 2013
Yes, two might be company and three a crowd, but that was the last thing on my mind as I tagged along with Demola and Ebika, to her hospital. For some reason, I had underestimated what exactly she would be going through today. I had thought we would just walk into the hospital, her doctor would check her out, and give her the verdict.
But that was far from the case.
It wasn't until I saw her pick up her already packed hospital bag, that I realized there would be surgery involved. Even though her doctor had the option of doing the biopsy laparoscopically, he preferred to go the open surgery route, so that he could remove every trace of the tumour, and also check for any other suspicious growth. So, she was actually scheduled to go under the knife today!
"Ebika!!! And you haven't told your family?!" I shrieked, unable to comprehend the magnitude of what was happening.
"Faith, the last thing I need right now is them hovering and worrying! My Mum's middle name is 'panic'! I don't need that drama abeg!"
After nagging her, she eventually agreed to call them after her surgery. As the three of us journeyed in the taxi, I said several prayers. I didn't want to have to start telling her family any stories, if she didn't make it through today's surgery. But God forbid!
Getting to the hospital on Harley Street, they were already expecting her, and she was settled into her room right away. I was pleasantly surprised to observe how tender and loving Demola was. He petted and pampered her like a baby, and was at her beck and call for everything she needed. He even helped her to the toilet. This was not the pompous, arrogant, woman wrapper, adulterer I had imagined. They made such a beautiful, loving couple, that I finally understood why Ebika can't let go.
As we waited, I decided to check my Facebook, and giggled when I saw that my brother had already changed his status to Married, and had uploaded over 50 pictures from yesterday's ceremony. Seeing the pictures warmed my heart all over again. Yesterday had been the definition of perfect!
On one picture, with him and Diana doing their first dance, and gazing lovingly into each other's eyes, I couldn't resist commenting My brother and his lovely wife! Beautiful couple!
As I scrolled through my News Feed, admiring the other pictures, I got a notification of someone liking my comment. My eyes almost popped when I saw who it was. Idara!!!!
That was when I realized that she had actually liked every one of their pictures. All 57 of them! And on the last one, she commented Congrats! God bless your union!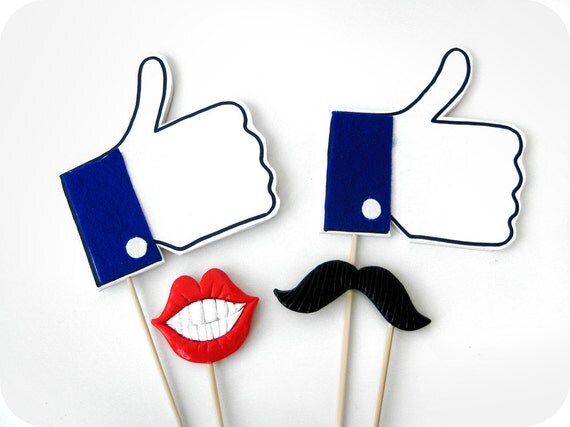 And that was when my heart broke. That was when the anger over having been kept in the dark about their relationship dissipated, and in its place came an overwhelming pity for my friend. Despite the horrible circumstance, the fact remained that her heart had been broken…and I hadn't been there for her. This was the same Idara who had consoled me when my first boyfriend, Folusho, had dumped me. The same Idara who had listened to all the complaints I've had about Patrick, over the years, and mediated in so many fights. The same Idara who, if not for her, I might have left my husband after that Toun episode, a few short months go.
"Faith, are you okay?" Ebika asked.
I smiled sadly. "Just looking at Idara's comment on Phillip's wedding picture. She actually liked every single one."
Ebika squeezed my hand. "You should go see her."
I nodded, and wiped away a tear. I owed my friend much more than a confrontational attack.
At 4.07pm, Ebika was wheeled away for her surgery, and Demola and I followed the gurney until they got to the theatre, after which we proceeded to sit in the waiting area, both of us extremely nervous.
"Faith, you need to go back to the flat, and get some rest. Don't worry, I'll call you as soon as there's any news." Demola said, looking at me with concern.
I shook my head. "If I leave here, only my body will be absent. My mind will still be here. So I might as well save myself the high blood pressure."
He nodded, and we sat there in silence. I noticed how he was shaking his right foot nervously, and how his knuckles were almost white from repeated rubbing and cracking.
He saw me looking at him, and smiled. "Yes, I'm nervous."
But beneath the smile, I saw his fear.
"Don't worry. She'll be fine." I said, struggling to believe it myself.
"If anything happens to her, I'm not sure I'll survive it." Demola said, his voice breaking, shocking me in the process. "She's my life."
Yeah right! If we were under different circumstances, I would have had some choice words for him, but as we were in the hospital, I chose to keep my mouth shut. His life, but yet he remained married to another.
After a few minutes, he added, "I know you don't like me much…and I can't blame you. I haven't treated her very well…"
I shook my head in agreement, still refusing to say what was really on my mind.
"Ebika has been the love of my life for over 15 years. I guess I just took it for granted that she would always be there. She was there for me when we were in University. If it wasn't for her, I probably would have graduated with a Third Class. And when I married Oyinkan…she was there…and has always been there," he shrugged, "I guess I just thought I could eat my cake and have it, you know…"
I sighed deeply, still pursing my lips. Knowing what my outbursts were like, I knew it would be best for me to just keep quiet.
"If I had wanted to, I could have stood up to my old man. I could have refused to marry Oyinkan. I could have insisted on marrying Ebika. But I didn't. I was greedy. I didn't want to risk being cut off. And as the years went by, I could still have made a decision…but I didn't."
"And when your Dad died? You still didn't come for her right away! Instead, you made her have her 5th termination for you!" I spat, unable to control myself any longer.
Demola smiled. "I see she's told you everything."
I crossed my arms, and looked away.
"Again, it was me being greedy. Oyinkan and I have built a family together, and I couldn't bear the thought of losing that either…" he paused for a few minutes. "But the thought of losing Ebika is so much worse for me…I can't lose her…"
"But she can't wait for you forever. It's not fair to her." I cut in.
He nodded, before looking at me. "You're right. But, you know I love her with all my heart, right?"
I reached over, and squeezed his hand. "I know."
At 6.43pm, Ebika was wheeled back to the room, and her doctor informed us that the mass had been removed, that it had been the only one, and that the results of the biopsy would be out by Thursday. So, we have three more days to just hope and pray for the best.
I finally agreed to head back to the flat, so I could get some rest. I walked to the nearest tube station (Regent's Park), and when I got to Oxford Circus, instead of getting on the southbound Victoria line train, which was my route home, I found myself getting on the northbound one, and getting on the Northern line at Euston…headed towards Golders Green…to see Idara…
Catch up on Faith's story here: