March 27th, 2013
After one month of eye service, I think I have exhausted all my energy! I could barely lift a folder at work today! Appraisals are scheduled for once we're back from Easter holiday next week, but I think I've done enough to cover my ass.
To be honest, I don't even know why I'm so worried about my ED's possible interference in the process. I'm way too low in the Pecking Order for her to have any role in my appraisal. The only people she appraises are people like my boss's boss's boss! Not a minion like me.
But it's sha good to be prepared.
Midway through the morning, I got a phone call from my Mom…which was weird, considering she rarely ever calls me when I'm at work. Well, I needn't have worried, as it turned out she wanted to discuss plans for the Easter weekend.
"Are you coming on Easter Sunday or Monday?" was what she wanted to know.
I groaned inwardly. The thought of driving all the way to that Festac was not filling me with any joy at all.
"Mom, I told you I'm traveling on Monday, for my friend's wedding." I reminded her.
"You are still going there?" she shrieked so loudly, I had to pull the phone away from my ear. "In your condition?! Do you think it's wise to be flying up and down?! Wasn't it just a few weeks ago that we flew to Abuja? Now you want to fly to…to…to where again sef?!!"
"Owerri."
"O-w-e-r-r-i!!!" the way Mom said it, it was like a curse word. "In this festive period?! And your husband has agreed??!"
I sighed, trying to maintain my patience. "He's coming along, Mom. Which is why even coming all the way to Festac on Sunday might not be a good idea. It will be too stressful before the trip on Monday…"
There was a long spell of silence, before she let out her characteristic deep breath. "You know we always spend Easter as a family…"
"And Christmas too, don't forget that one!" I answered, with a good dose of sarcasm.
"I don't make demands of you children, but the holidays are all I ask! You know I don't have anybody with me, and I'm always all alone…" her voice started to shake, and I rolled my eyes.
"Okay, Mom! We'll be there on Sunday!" I conceded.
"That's perfect!" for someone who had been just about to cry, her voice had recovered very quickly. "I've already spoken with Diana, and she says she's coming along with cake, and other treats. You don't have to bother about cooking anything…just come as you are. But you could ask Patrick to get those drinks he usually gets from that supermarket…"
I had an impatient frown as I listened to her go on and on and on. My Mother is a master in the art of coercion and manipulation. She has no equal at all!
Soon it was lunch time and, as usual, Ebika met me on my floor, and we rode the lift to the cafeteria. Whilst we were having our meal, it suddenly dawned on me that, even as I have been running my mouth planning to attend Nwando's wedding, her aso-ebi is still sitting pretty in the bag it came in.
"Babe! Abeg, I need the number of that your tailor! I need to sew something sharp sharp…before the weekend! Does she do express?" I asked her.
"You mean Lanre? I could call her and ask what she can do for you." Ebika responded, picking up her phone.
"Which Lanre?! I thought the lady you introduced me to is from Benue!"
Ebika laughed. "Oh please! I don't use her anymore. Lanre da Silva sews for me now."
I stared at her, in shock, for a few minutes. "Lanre da Silva, as in LDA? The designer?"
"One and the same!" she said, a smug look on her face. "Or if she's not your style, I could call Lisa for you…you know Lisa now…Jewel by Lisa. Demola introduced me to them, and a few others. I don't use cheap tailors anymore…and, frankly, neither should you."
I burst out laughing so loud, that everyone in the cafeteria looked in our direction. I just didn't have the words to form a suitable response.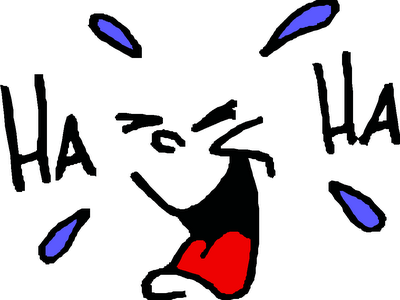 At that point, Ejiro brought her food to our table. "Wetin dey tickle you?" she asked, looking from me to a not-too-amused Ebika.
"Abeg, Ejiro, you get tailor wey fit sew me express to collect this weekend?" I asked. "This Madam here wants me to use my one-month salary to sew with LDA and JBL!"
Ejiro gave Ebika a bemused look. "You this babe, you never halla oh! So because you don dey see money, you tink say your level don change!"
"What do you mean I think?!!" Ebika demanded, her voice raised. "I don't 'think' anything! I know!!! There's nothing ambiguous about the fact that I am engaged to a man from a very prominent family, and I have to act accordingly!"
Oh dear! It was about to get ugly!
I looked from Ebika, to Ejiro, and back to Ebika, all laughter evaporated from my system. I hadn't intended for feathers to be ruffled. I was so worried about Ejiro's reaction as, knowing her typical Waffi self, she could react in such a way that could shut down the whole canteen.
But after a lengthy pause, she had smiled. "No vex, my dear. Na me misyan!" she smiled again, but the smile didn't go past a fraction of her mouth. "So…LDA dey give you discount? If so, make I follow you go sew na!"
I let out a sigh of relief, as Ebika happily started boasting about her alleged closeness to Lanre da Silva, Lisa Folawiyo, Folake Coker, and all the other A-list designers. As Ejiro nodded and smiled, I could tell that she was feigning interest, and had not even the faintest desire to patronize any of them.
When Ebika stood up to take a call, I leaned over to squeeze Ejiro's hand. "Thank you!!"
"You be my babe na. Or else, I for scatter this place. Who the heck did she think she was talking to?!" she answered, squeezing my hand back. "And abeg, bring your phone make I give you my tailor number. She go hook you up…but you go pay express oh!"
"No shaking!" I responded, happy to have had my aso ebi conundrum resolved, and a sticky situation averted.
Watching Ebika on the phone, I found myself growing increasingly worried about her. She spent 9 years as Demola's mistress, living a modest life…but now, as his supposed fiancé, in just a matter of weeks, she is becoming more and more unrecognizable to me. By the time he marries her…if he marries her…I wonder if we will have anything in common anymore!
We'll just have to wait and see!
Photo Credits
http://www.clipartbest.com
Catch up on Faith's story here: