I was surprised when one of the earliest questions I was asked, in the course of our TTC investigation, was if I was lactating. I was completely thrown. Why on earth would I be lactating, when I was neither pregnant nor nursing a baby. It was later, when I was talking to a close friend, who also happened to be TTC, that she informed me that it was a valid question to ask. To my shock, she told me that she herself was suffering from the condition, which was too much of the hormone prolactin.
Prolactin is one of several important hormones which play many different roles throughout the body. Its most important role is the stimulation of milk production in women after the delivery of a baby. Ideally, prolactin levels increase during pregnancy, causing the mammary glands in a woman's breast to enlarge in preparation for breastfeeding. It also helps with the release of milk when nursing the baby.
In the first several months that a woman breastfeeds, the high prolactin levels also serve to inhibit ovulation. This is why women who are breastfeeding do not get their periods, and therefore usually don't fall pregnant. As time goes on however, the prolactin levels start to reduce, and the woman may start to ovulate.
Essentially, high prolactin levels cause infertility. Another term for high prolactin is hyperprolactinemia. Women who are not pregnant, and are not breastfeeding, should have low levels of prolactin. If a non-pregnant woman has abnormally high levels of prolactin, it may cause her difficulty in becoming pregnant.
Prolactin causes infertility in several different ways. First, excess prolactin may stop a woman from ovulating. If this occurs, a woman's menstrual cycles will stop. In less severe cases, high prolactin levels may only disrupt ovulation once in a while. This would result in intermittent ovulation, or ovulation that takes a long time to occur. Women in this category may experience infrequent or irregular periods. Women with the mildest cases involving high prolactin levels may ovulate regularly but not produce enough of the hormone progesterone after ovulation. Deficiency in the amount of progesterone produced after ovulation may result in a uterine lining that is less able to have an embryo implant. some women with this problem may see their period come a short time after ovulation.
Symptoms
The common symptoms of high prolactin levels are absent or irregular periods. Another possible symptom of high prolactin levels is breast discharge. The discharge is the result of prolactin trying to stimulate the breast to produce milk. The occurrence of a milky discharge from the breast in a woman who has not recently been pregnant is called galactorrhea. Some women may see galactorrhea occur spontaneously. Others may see it only if they squeeze their nipples. Another telltale symptom is a lower than usual sex drive.
Causes
Some common causes of hyperprolactinemia include:
Hypothyroidism: from hormone secretions arising from an underactive thyroid gland
PCOS: a lot of women with PCOS tend to have slightly high prolactin levels
Medications: some medications can cause higher levels of prolactin to be produced. The most common medications that do this are known as anti-psychotic medications.  Other medications which may increase prolactin levels include some anti-depressants, some sedatives, some blood pressure control medication, oral contraceptives, etc.
Stress: physical stress can sometimes bring about high prolactin levels
Treatment
In general, high prolactin is can be effectively treated with a group of medications known as dopamine agonists, which include:
i) Bromocriptine (Parlodel)
This is an effective and inexpensive medication for treating high prolactin levels.  Prolactin levels are checked after 3 weeks of medication, and if the levels are still elevated, the dose can be increased or a different medication can be tried. Parlodel can be stopped upon diagnosis of pregnancy. Due to the side effects, some women cannot tolerate the medication. For these women, they may try to insert the pills vaginally instead of taking them orally.
ii) Cabergoline (Dostinex)
Because it is more expensive, it is not usually the first choice for treatment of high prolactin levels. It is usually used when Parlodel is ineffective or intolerable. Cabergoline is a longer acting medication, and is given twice a week instead of every day.
Natural Treatment
Some believe that drugs for reducing high prolactin tend to have considerable side effects, and might work only work for a few women while being ineffective for others. For some, they could down regulate the prolactin temporarily, but once no longer taken, prolactin levels can still fluatuate or go higher anytime.
Some alternative and natural remedies have, instead, been proffered to treat the condition, and they include:
i) Vitamin B6
Apart from reducing prolactin levels when taken on high dosage, Vitamin B6 also reduces high blood pressure, combats depression, lowers blood sugar levels in diabetics, and acts as an effective calcium channel blocker. To lower prolactin, the recommended dose of Vitamin B6 is between 300mg to 1000mg per day in divided dose.
ii)Vitamin E
This is one of the most important lipid-soluble antioxidant nutrients, and prevents prolactin levels from rising.
iii) Vitex (Chasteberry)
This is a special type of herb that is mainly used for raising progesterone levels and balancing progesterone to estrogen ratio. It also promotes ovulation, improves timing of the menstrual cycles, nourishes the pituitary gland and helps lengthen the luteal phase. However, due to its dopaminergic effects, it can reduce prolactin and increase dopamine but only when taken in higher doses. Its recommended dose for reducing high prolactin is 400mg three times daily.
iv) Proteins
These are very rich in amino acids, which are required for the production of dopamine in the brain, especially fish, eggs, beans, cheese, legumes, chicken, turkey and red meat.
v) Bananas
Ripe bananas are a major source of tyrosine (an amino acid neuron that helps regulate and stimulate dopamine production), as they continue to ripen and become sweeter, their tyrosine content becomes higher.
vi) Apples
These are high in quercetin, an antioxidant that helps prevent cancer and also triggers production of dopamine.
vii) Watermelons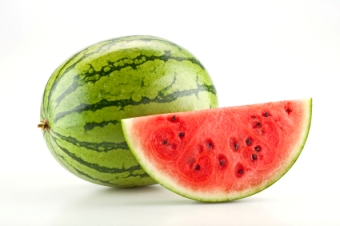 Its juice is fat free and loaded with vitamins A, B6, and C. Vitamin B6 is used by the body to manufacture neurotransmitters such as serotonin, melatonin, and dopamine. Vitamin C also enhances the immune system while protecting the body from free radicals.
Over the years, I have come to realise that it is a treatable condition which, if treated properly, does not inhibit fertility for long. It is, however, important to always be on the look-out for its telltale signs, in order for it to be quickly diagnosed, and subsequently treated.
Good luck, and baby dust to all!
Join the conversation with any of our TTC and Pregnancy Groups here
With references from:
http://www.ivf1.com
http://naturalhealthbag.com
Photo Credits
https://humanphysiology2011.wikispaces.com
http://www.drug3k.com
http://www.buy-dostinex.com
http://www.greenchicafe.com
https://cdn.psychologytoday.com