24th March, 2010
On the ride back to Lekki from Magodo, after Chidera left for work this morning, it felt so good not to be behind the wheels…for once! I was even able to catch some well needed sleep. Considering I had a bit of a hangover, after last night's wine binge, it was exactly what I needed.
Driving into the estate, I contemplated stopping at the gym. In an ideal world, that's exactly what I should have done, as I had at least two hours before Ezioma was expected to arrive for our meeting…but I just couldn't bring myself to do it. My spirit was willing, but my body was oh-so-weak.
Getting home, I went straight for my bed, and slept until I heard the honk of Ezioma's car horn.
"Na wa oh! You dey really enjoy! Still in bed at 11am?" she exclaimed.
I let out a long whistle when I saw my sister-in-law, who was looking even smaller than she'd been the last time we saw.
"Wow! You look amazing!!!" I screamed, my eyes popping.
"40kg lost!" she smiled, twirling around.
I couldn't stop the sudden pangs of envy that engulfed me. Before our trip to the East for Christmas, I was the one who'd lost so much weight, while she had been the fat one. Who would have thought that in only a few short months, the tables would flip so fast?! This was my same sister-in-law whose bulges and fat arms marred pretty much everything she wore. Looking at her now, there was hardly an ounce of fat in sight. No, she wasn't yet Agbani Darego, but compared to how she'd been before, she very well could have been.
"I have another 15kg to go, and I'll be at my ideal weight of 65kg!" she squealed.
With a deep sigh, I decided to park my envy and get down to business…but not before sharing with her what my cousin, Chidera, is going through. As a woman who's been married for so long, I knew she'd be able to relate.
"Wow! That's horrible!" she exclaimed. "He just switched off, just like that?"
"Just like that oh!" I answered sadly.
Ezioma was pensive for a few minutes. "Or could it have been a result of her weight loss? You mentioned she went from a size 18 to a size 8!"
I frowned. "I don't think so. He seemed to like the fact that she looked so hot…"
"Or is that what she chose to make you believe? From your story, didn't she say all their issues started around this same time?" she asked.
Hmmm. Ezioma had a point. But could Somto have lost interest in Chidera for something as banal as her weight?!
"Men can be funny, my sister. Her dramatic weight loss might have set him off the wrong way…especially if her original weight was his big attraction. How heavy was she when she met him?" Ezioma asked.
"A size 14 maybe…"
She gave a 'well, there you go' shrug.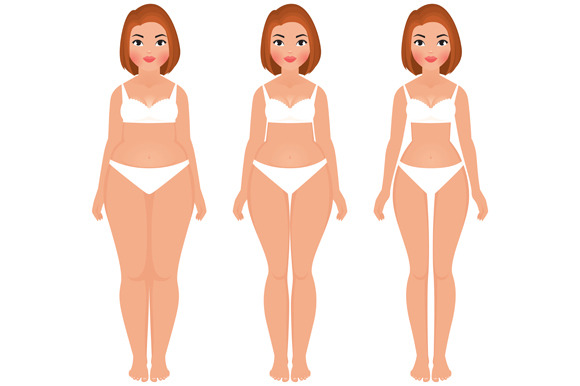 "If that's the case…aren't you afraid that your husband might also lose interest? Considering that you've lost a lot of weight yourself…and in such a short space of time?" I couldn't help but ask.
She smiled. "What my hubby and I have transcends anything physical. Our union is spiritual…with God as the anchor of our ship. I could be 500kg today, and 50kg tomorrow…and it wouldn't make any difference to him. And I think you and JJ have that same type of connection."
Yep! We most definitely do. Considering my own weight issues in the 21 years JJ and I have been together, and how unflinching his love for me has been, weight could never, ever, be a bone of contention for us…I hope…
I shook my head. "Nah, I don't think it had anything to do with her weight. I guess he just stopped feeling it…"
Ezioma shrugged. "Perhaps. Poor lady. I can't even begin to imagine the heartbreak!"
We managed to push away the sadness over Chidera's situation, to plan our own business. With various school and company summer fun days in the horizon, we've decided to stock up for these, and also have enough inventory to cater for random kiddy parties that might come up.
As I have to be in New York for Ogonna's final fitting on Thursday, April 15th, we decided it would be a good idea to travel a week earlier, on the 8th, to give us enough time to shop for our stock, before I have to meet up with my sisters.
It sounds like a perfect plan!
All too soon, her visit came to an end, and I had to leave for the school run shortly after. By the time I sorted out the children (lunch, siesta, homework), it was already 5.45pm, and I immediately hopped into the car for the drive back to Chidera's house.
As we maneuvered our way through the rush-hour traffic, especially on Third Mainland Bridge, I marveled at the people who have to do this everyday.
Dey get power oh!
At about 8.30pm (phew!), I finally got to Chidera's, and she had made us a tantalising meal of fufu and ogbono soup. I looked at the food, at then the clock, and back at the food…and couldn't believe this kind of set up! Even though I knew I really shouldn't be eating anything at this time of day, talk less of fufu, it looked and smelt so great, and I didn't want to hurt my cousin's feelings…so I'd given in, and eaten the meal with her.
And it was DELICIOUS!!!
Photo Credit
https://creativemarket.com
Catch up on Ihunna's story here: