23rd March, 2010
I truly do have the best husband in the world. I didn't even have to speak too much English. He immediately understood why I just had to be with my cousin in this difficult time. So, we agreed that I would spend the next week with her. But during the day, when she'd be at work, I'd come back home to oversee my family, business, etc.
With the impending waka about looming, I had to be true to myself to realize that driving from Magodo to Lekki, and then back to Magodo, every day, would literally kill me. So, I finally gave in, and agreed to have one of JJ's company drivers drive me. Yes, I don't trust drivers, but I need to be alive to be of any use to my husband, kids, sisters, not to mention Chidera, all of whom really need me right now.
So, the driver brought me back to her place later in the evening, and she had been so happy to have me keep her company. I don't think she thought I was serious when I'd promised her I'd spend the week with her, but whatever the case, she sure looked happy to see me! Of course, I had to explain to her kids why I hadn't come with their friends!
When the kids had gone to bed, we sat in her bedroom, sipping red wine, and reminiscing about old times. I had tried to avert the discussion from Somto, but it appeared that was all she'd wanted to talk about. And so, we'd laughed about how awkward he had been in the early days of their relationship. His aunt had been Chidera's mother's friend, who had been desperately trying to hook her nephew up with a decent Igbo girl. As we gisted, Chidera and I laughed about when we'd seen his picture for the first time. He was anything but the suave, cool men Chidera usually dated. But when she'd spoken to him on the phone, she'd been bowled over by his accent, and, later on, the very many things they had in common. It hadn't taken long for them to fall hopelessly in love.. The Internet was in its infancy, so e-mail communication wasn't the norm, meaning the phone was all they had to communicate. And this was what they did for two long years. And then finally, they had met, and I remember how bitterly disappointed Chidera had been by his height. As a tall girl herself (5ft 11), she had always dreamt of marrying a strapping 6 footer, at the very least. But there her love was, standing 4 inches shorter than her, 10 on the days she wore heels. But her love for him had overpowered her disappointment, and soon, she made the adjustment and eliminated high heels from her life, just so that she and her husband would look more like a pair.
"I wonder if I can still remember how to walk in heels, after over 10 years!" she mused, sipping possibly her 6th glass of wine.
"Don't worry, we'll ease you into it gradually!" I laughed, even more tipsy than she was.
"But wait oh! So, you said that Kel actually came to beg Akwaugo, and she turned him down?!!" Chidera asked, bemused.
"My dear, even I couldn't believe it! I still can't! Akwaugo that was borderline obsessed with that man!"
"And all because of a white boy she's dating in her office?" Chidera continued.
"Na so she talk oh!"
Chidera thought about it for a few minutes. "Mba! There is more to this gist! I don't believe a random man, lest of all an oyibo guy, will scatter Akwaugo's head to the extent that she says no to her beloved Kel!"
I laughed. "Chidera, you better believe it oh! Ogonna is there with her, so I'm sure she can confirm."
"Let's bet…this gist is not complete. And remember that I told you so!" then with a faraway look in her eyes. "I wonder if that will work for me. If I start dating someone new, maybe Somto will have a change of heart…"
I scoffed at the thought. "My friend, you better erase that thought from your head oh. This is not New York! This is Naija! The only thing that will come out of dating someone new is for your gist to spread all over town…and for you to lose Somto for good! Unless you truly don't want him back, and until your divorce is final, you better forget about anything called man!"
"It's so unfair! I'm sure it won't take Somto long to get a woman to warm his bed…while I'll be here in limbo…waiting for him to change his mind!"
I shrugged. "It's a man's world…at least on this side of the planet."
Chidera hissed, shook her head, and made to reach for the wine bottle, for another top up, when I grabbed it from her. Considering she has work tomorrow, having another glass of wine won't do her any favours.
"Kill joy!" she said, throwing a pillow at me.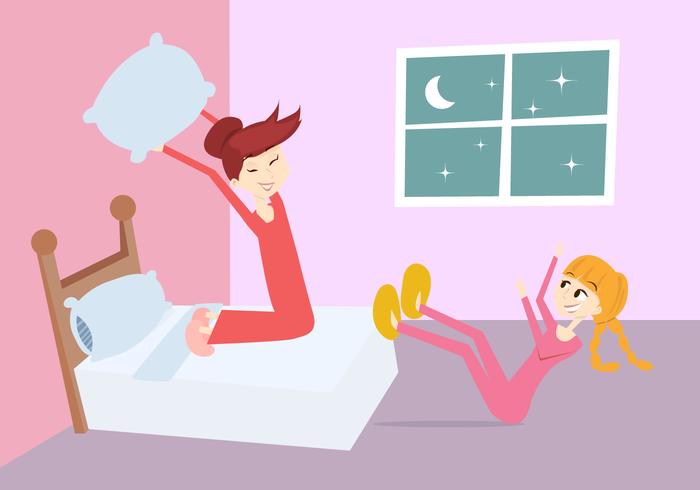 As we laughed, I was happy that, at least for this first night, my work has been done. And as she sleeps soundly beside me, my prayer is that she continues to heal, and is able to get the closure she needs…and quickly too.
Photo Credit
http://www.vecteezy.com
Catch up on Ihunna's story here: