The pregnancy bump is one of the most beautiful things in the world! For a lot of women, even before they see those 2 lines on a stick, they are already fantasising about their own baby bumps. My own fantasy started when I was 14 years old, and I set my eyes on Demi Moore's bump shot on the cover of Vanity Fair. That was it! I was hooked!
As I grew older, I  knew I was less likely to go for a nude bump shot (as if :haha:). With every passing year, my idea of what I wanted changed. Some years, I imagined an extremely exotic destination shot, some years, my fantasy would be an all-white extravaganza (you know those cliché ones were the couple is dressed in head-to-toe all white, with an equally blinding white background). When the time finally came for my own bump shot, it was a far more subdued affair, shot in the comfort of our living room…and with me fully clothed. I lost the nerve for a bare bump shot at the last minute. As I still hope to be pregnant again some day (despite the fact that I will be 40 in 2 years :dohh:), hopefully, I will still be able to get that bare bump shot. I might need a little help from a filter or two, to take care of those stretch marks though ;-). This is what my real bump looked like (Nicole's Bump Progression).
In celebration of our #Bumptastic Giveaway on Instagram, I thought to share some of my favourite recent bump pictures:
1. Kate Middleton
This woman just made being pregnant look so easy and CLASSY!
2. Kerry Washington
Only this woman could pull off wearing a crop top with a baby bump!
3. Kourtney Kardashian
If only I could just pull off the nude look…if only!! This picture me want to get pregnant immediately!
4. Simi Esiri & Tiwa Savage
This picture is just all shades of cute. I couldn't help but smile when I saw it. Bless! 
5. Omawumi
Omawumi's TW cover is just beautiful!!! She is absolutely glowing!
6. Beyonce
Yep! That's how you announce a pregnancy!
7. Alicia Keys
This picture for me was EVERYTHING! Not only is this woman unbelievably beautiful, the picture with her husband simply says if you are not in love, you are on a looooooooooong tin!
8. Nadia Buari
I just had to smile when this picture was released! So so beautiful!
9. Adaeze Yobo
This babe didn't let no pregnancy slow her down. Funky till the very end!
10. Kelly Rowland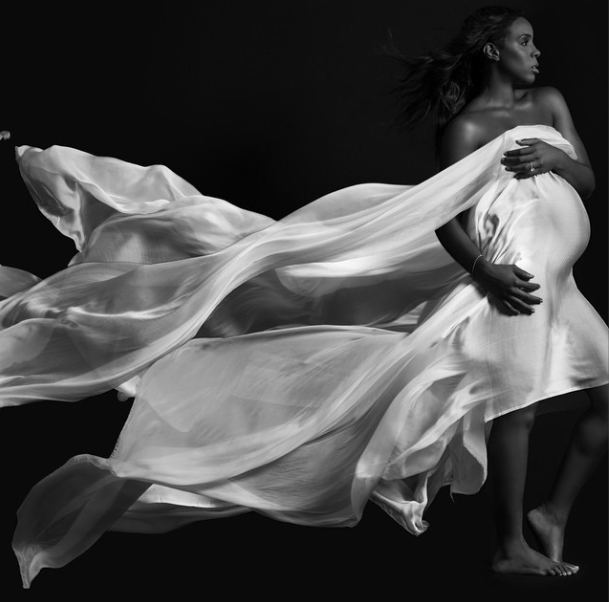 Flawless!
11. Kim Kardashian
I'm sorry, but I just couldn't resist! This was such a train wreck! She's such a beautiful woman, but this outfit….this outfit set her back mehnnn!
So…do you have a bump picture of yours that you'd like to share? We have some awesome prizes for the best one 😉
Photo Credits
http://ris.fashion.telegraph.co.uk
http://fr.eonline.com
http://i0.wp.com/radaronline.com
http://www.creativegurus.org
http://3.bp.blogspot.com/
http://media3.popsugar-assets.com
http://theybf.com
http://img.uncova.com
http://www.weddingdigestnaija.com
http://d.ibtimes.co.uk/
http://tomandlorenzo.com