A friend of mine, who works as a Banker, and is married to an Accountant who works in a Multinational audit firm, has been trying to have a baby for about eight months. They got married seven months ago, but she started trying a month before their wedding. Uloma* has always been great with kids, so her eagerness to be a mother was well-founded. Month after month, AF kept showing up, and even though she was sad every time she started to feel the cramps that accompanied her period, she wasn't expecting anything less. In fact, with her husband's schedule and hers, she was craving for a baby by faith, because it seemed they were not having enough bedroom action to facilitate the process. They were not having enough sex, fertile period or not, and she would often sigh and say "Only God knows how I am supposed to get pregnant when I am always too stressed to have regular sex".
"How about on weekends?", I asked.
"Ify, you know i work on Saturdays too…and still have to cook enough food to last us the next week, plus laundry and clean up!"Uloma replied in exasperation "On Sunday, I practically sleep all day after church, if we don't have one occasion or another to attend."
A mutual friend of ours suggested that they try having more sex in the mornings, since they were usually stressed and spent at the end of the day's work. Uloma looked at her incredulously before saying "We wake up at 4:30am to pray for about thirty minutes, then we start getting ready for work, to leave the house at 6am, just to beat the traffic. How can we add sex to that mix, when we are literally starting the day running?"
Chidinma, not deterred, continued "It's God that gives babies, yes, but you have to give Him something to work with."
"I know" Uloma responded "Which is why I have been toying with the idea of quitting this bank job. I can't even combine motherhood and the hectic job. I have applied for a transfer to a branch closer to the house, and I hope it comes through, if not, I will have to look for another job that allows me time and energy to make babies".
We all prayed that her transfer came through, because Uloma did enjoy her job, and the most beautiful thing would be her keeping the job she enjoyed, and also having some time for her marriage. It was too early in their marriage to have a not-so-active sex life.
While her transfer request was still being considered, her leave was due, so she and her hubby took a much needed three week vacation. While they were in Oahu, Hawaii, I got an excited Skype call from Uloma, and noticed how happy and relaxed she looked, not to mention the fact that she was as giggly as a school girl. From the gist, Uloma and DH were getting the kind of good loving that work stress and traffic had prevented them from having in the beautiful city of Lagos.
"I have been resting! I don't get up early to cook or rush to work. I stay in bed till 10am, cuddling with the boo, I get my breakfast in bed and then go off to the beach to get some healthy dose of sand, sea and sun! We also went jet-skiing yesterday though. Hawaii is so beautiful oh, you and Chidi should come here someday soon".
As we said our good byes, I couldn't help but envy her. Even if she didn't get pregnant that holiday, at least she and her husband had gotten some much needed bonding time.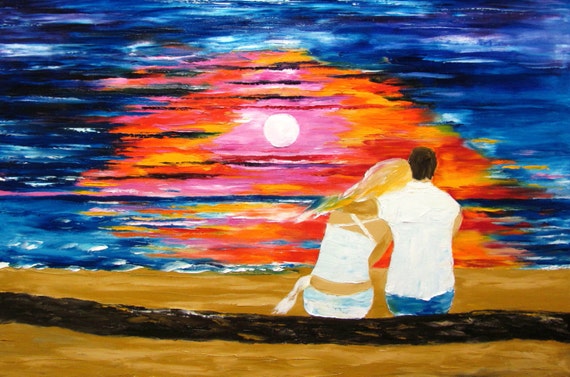 God being so gracious, they did return home pregnant. A night before their flight back home, Uloma had tested her and was too happy when she got her clear thick pink lines. As soon as she got home, a blood test also confirmed this, after which she happily proceeded to break the news to her loved ones.
"That vacation was just what you guys needed"€ everyone kept remarking
"You know some couples actually take vacation just for baby-making?" I quipped. "They call it a 'Conceptionmoon', just like the Honeymoon and Babyymoon".
"I can see why though",Adamma responded "Sometimes, conception has to be planned and the stress of every day life makes it impossible for couples to get pregnant. Asides, not having enough time for sex, I have heard that stress doesn't help conception, so a woman might be getting enough sex, but if she is still very stressed, her hormones might be imbalanced and prevent her from conceiving."
A lot of people are getting more proactive with their conception efforts, and if you do know that you need a break from your everyday life to maximize your fertile window, then pack a bag. You don't need to go far away…you can save that money for the expenses of pregnancy and child birth. All you need is to be away from your every day stress triggers. For this 'Conceptionmoon' to be effective, you have to leave work at home and just basically relax. You also do not need a long vacation, a week off can be enough to do the trick! So pick a date, preferably when you are fertile, and pack your bag. Relax, sleep well, eat well and make some babies!!
Cheers!
Join the conversation with any of our TTC and Pregnancy Groups here.
Photo Credits
http://artpaintking.com.au
https://www.etsy.com