Some weeks ago, my attention was drawn to a publication in the online version of one of the big newspapers in Nigeria. The article was headlined "Busted! How young ladies sell their eggs for money"; I proceeded to read what appeared to me like an amateur's attempt at Investigative Journalism. This lady had gone to two fertility clinics in Lagos, one on the Mainland, one on the Island; she pretended to be interested in donating her eggs and was put through the process, until she was given FSH injections and she absconded. When the nurse called her to inquire about her progress, she told the nurse that she was no longer interested; the nurse replied 'Okay, can you kindly bring the injections back for us because they are expensive' to which the lady laughed and wrote 'How was she expecting me to bring back their injections??'
What she didn't know was that those drugs didn't come from the hospital's account, but from the account of a woman who had probably saved up for an IVF cycle. What she didn't know was that at the time she was being given FSH, she had already been paired with a recipient who was also on injectables of her own. What she didn't know was that in an attempt to appear as a journalist, she had broken one woman's dreams and squandered drugs that someone saved money to pay for. Donors are hard to come by, talk less of one that is closest to the recipient's personality, physique, and intellect. My heart went out to the woman who would receive a call from her nurse that she had to stop her injections, because the donor absconded, and that she would have to pay for injections again, because she took the injections with her. But of course, Madam Journalist couldn't be bothered, and the backlash continued.
As a previous egg donor myself, I felt particularly insulted when she said young girls were selling their eggs for money. When my sister and I heard about egg donation, we didn't even know there was compensation attached. When the nurse told me I was going to receive compensation for the treatment I would undergo, I did not understand it until I started my FSH. I was self-injecting for about six weeks, and this so called compensation isn't even up to my house allowance. I stand corrected, but I don't think you can place monetary value on an ovum, so much so, that if I wasn't donating those eggs, I wouldn't do it at all. If the word 'donation' lost its meaning somewhere in the process, I would never have been proud enough to tell people, or even write about what I did for a fellow woman. But of course, in Nigeria, few people believe that human beings can be kind. I would not expect someone who stole a woman's FSH injections to understand the sacrifice of egg donation, would I?
The writer called IVF an easy means for 'the rich' in the society to get pregnant, and a 'multi-billion Naira' business for fertility clinics. I am yet to meet or read about anyone who went through IVF and called it easy. This African writer believes that women who undergo IVF have nothing else to do with their money, and decide to spend time, resources, sweat and blood trying to get assisted reproduction. Like, who would not prefer the natural means of getting pregnant? And so she slammed egg donors, egg recipients and IVF patients, as well the hospitals that have done nothing but bring hope again to millions of Nigerian homes. And as expected, the comments reeled in; someone even said IVF is a work of satan, a way of attempting to take away God's glory at conception. But no IVF treatment comes with 100 percent guarantee; you can do everything right and still get a BFN. In the end, everything remains in the hands of God.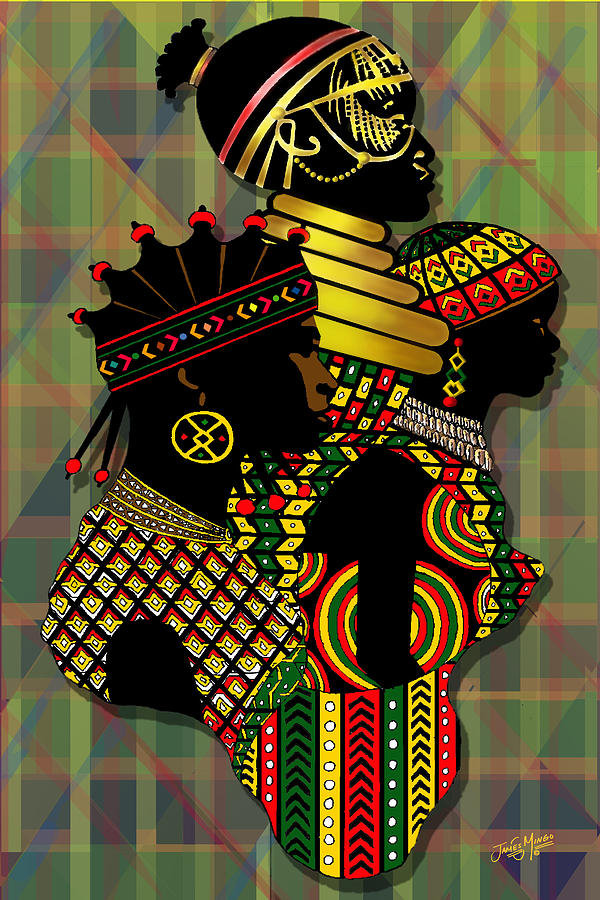 And so I wonder, a popular newspaper publishes such an article in 2015, and Nigerians comment and commend the journalist for 'exposing the ills in our society', and I wonder if we are moving forward or backward. This is the reason people are still scared to openly talk about their fertility issues; or the fact that they are undergoing assisted reproduction. A woman sitting in the lounge of a fertility hospital, and sights a colleague or acquaintance, is sure to use the magazine she was glancing through to cover her face, rather than wave and say hello. But it is no longer an issue that we can sweep under the carpet, because it is about time women stopped dying in silence. Look at the community we have here, and the support we render to one another; there are millions of women out there who need same. Because we can't keep quiet anymore. Infertility is not a disease, neither is IVF an insult on God, nor are fertility hospitals the evil vultures pecking on women's problems.
Nope, infertility is (by God's Grace) a passing phase. IVF is God's way of correcting an error in nature and revealing that He takes the glory, no matter the means; and fertility hospitals in Nigeria? What can I say? Thank you for giving hopes to millions of couples. I know my Aunt would not have any hope of childbirth now, if it weren't for assisted reproduction that's available to her. Can you tell that I am pretty emotional writing this?? They don't know. They don't understand and yet, they judge. God bless Nicole for starting a community like this, and the amazing work she is putting in. Everyday I pray, that the women who need us, find us somehow. It's a big bad scary world out there. We all need a safe haven where we can simply be ourselves and share our joys, pains and journeys together.
God help us all!
Join the conversation with any of our TTC and Pregnancy Groups here.
Photo Credits
www.pinstopin.com
www.fineartamerica.com