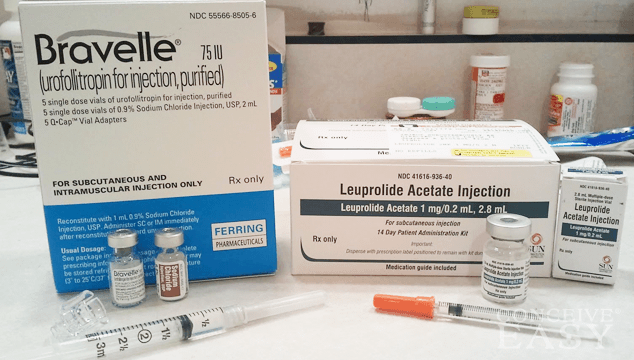 For some couples, Bravelle was their last chance at having a baby. The fertility drug, which is now the focus of lawsuits, offered hope to those who dream of having a baby but needed to undergo in vitro fertilization (IVF) treatment to make their dream a reality. IVF treatment isn't cheap, and some couples find they can only afford one round of treatment. So they were likely shocked to find out that the drug they pinned their last hopes on might not have been nearly as effective as they believed.
Bravelle is made by Ferring Pharmaceuticals and is administered via injection to encourage a woman's ovaries to produce eggs. In September 2015, Ferring recalled certain lots of the drug, sold between 2014 and 2015 in the US and Canada, because the lots did not maintain potency as long as expected. This meant women who used the drug had decreased chances of becoming pregnant through IVF.
The issue involved units of the drug that had been on the shelf between 12 and 24 months. Those units were found to have "reduced therapeutic effect" which could cause decreased follicle stimulation.
Ferring's fertility drug is just one part of the IVF process, and while the company has offered to refund the cost of the drug – around $2,500 – patients say they paid between $20,000 and $30,000 on the IVF process, a process that as a whole allegedly did not work because of the decreased Bravelle potency. They further claim they should be reimbursed for any travel expenses linked to the IVF treatment. Plaintiffs argue they would have used a different medication if they had been properly warned about issues with Bravelle.
Although the decreased potency isn't likely to cause a health consequence to the mother, Health Canada warned that there is a risk of unnecessary over-exposure to the drug if medical professionals attempted to establish an effective dose.
For couples who saw their IVF treatment as a last hope, the situation is heartbreaking. In addition to not being able to afford further rounds of IVF treatment while they await the results of a lawsuit, some say their bodies simply cannot handle another round of treatment.
As a result, they've filed lawsuits against Ferring Pharmaceuticals, alleging the company did not take proper steps to ensure its drug was capable of carrying out its intended uses. Lawsuits have been filed in the United States and Canada against the company.
Culled from https://www.lawyersandsettlements.com/articles/bravelle-infertility-drug-recall/bravelle-lawsuit-infertility-drug-3-21668.html